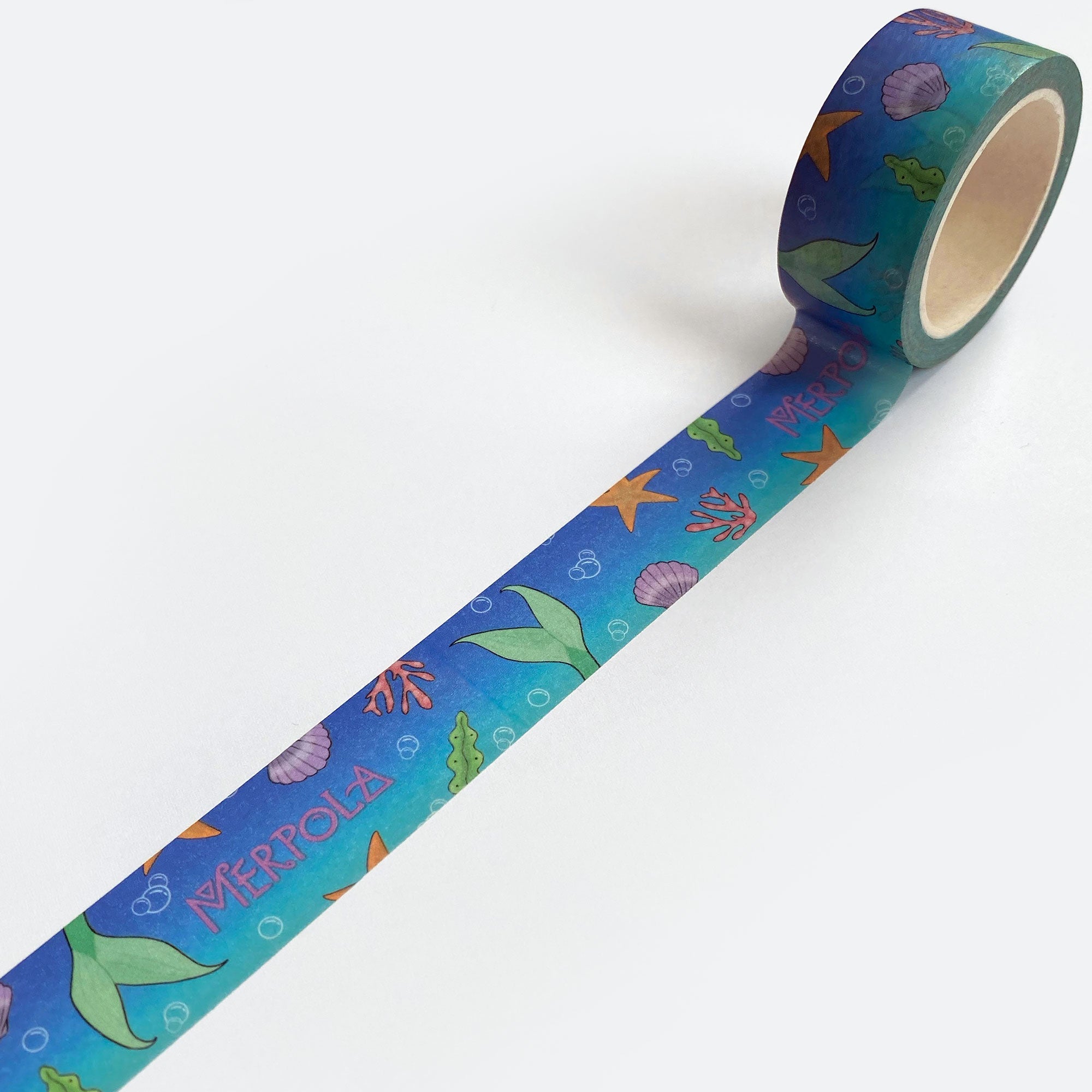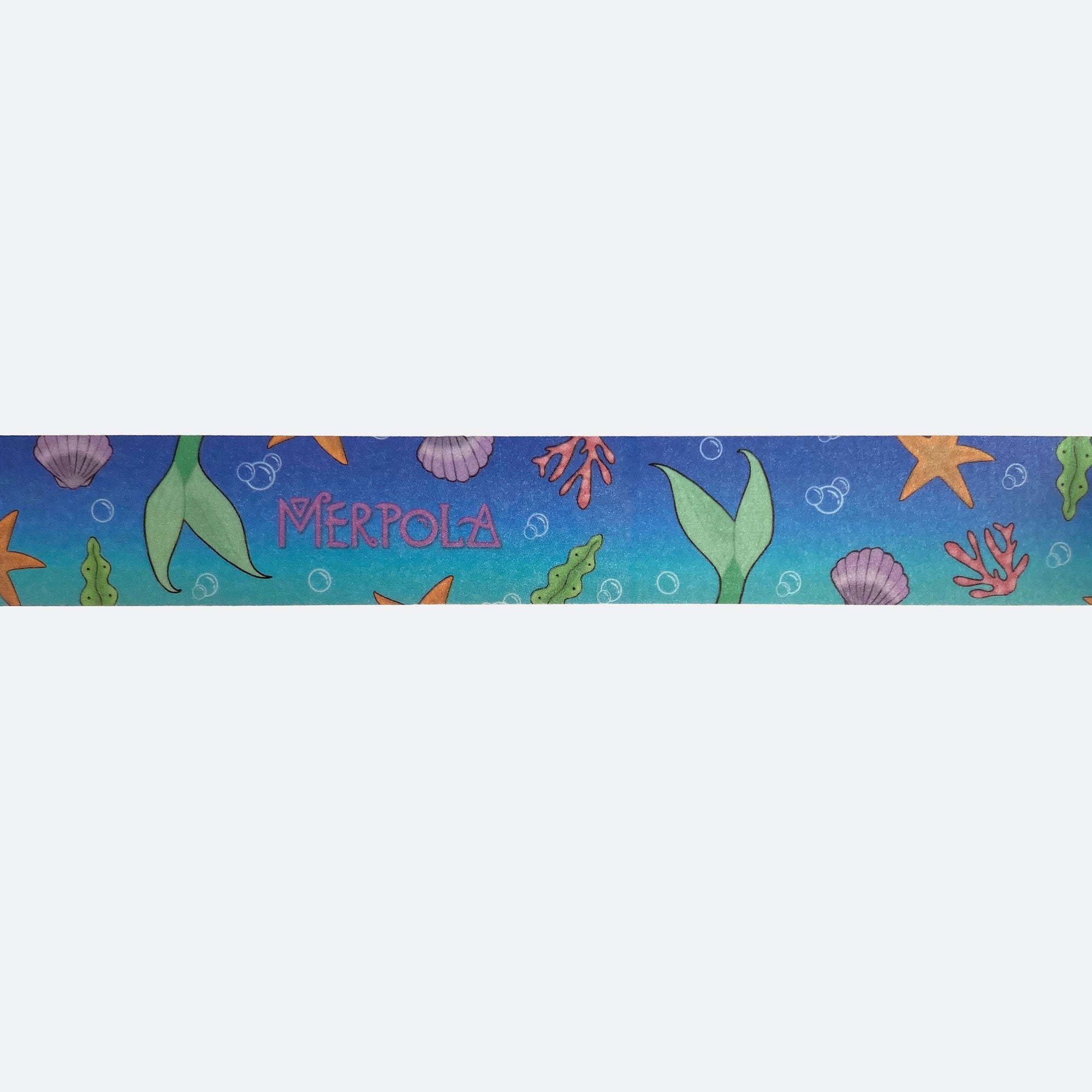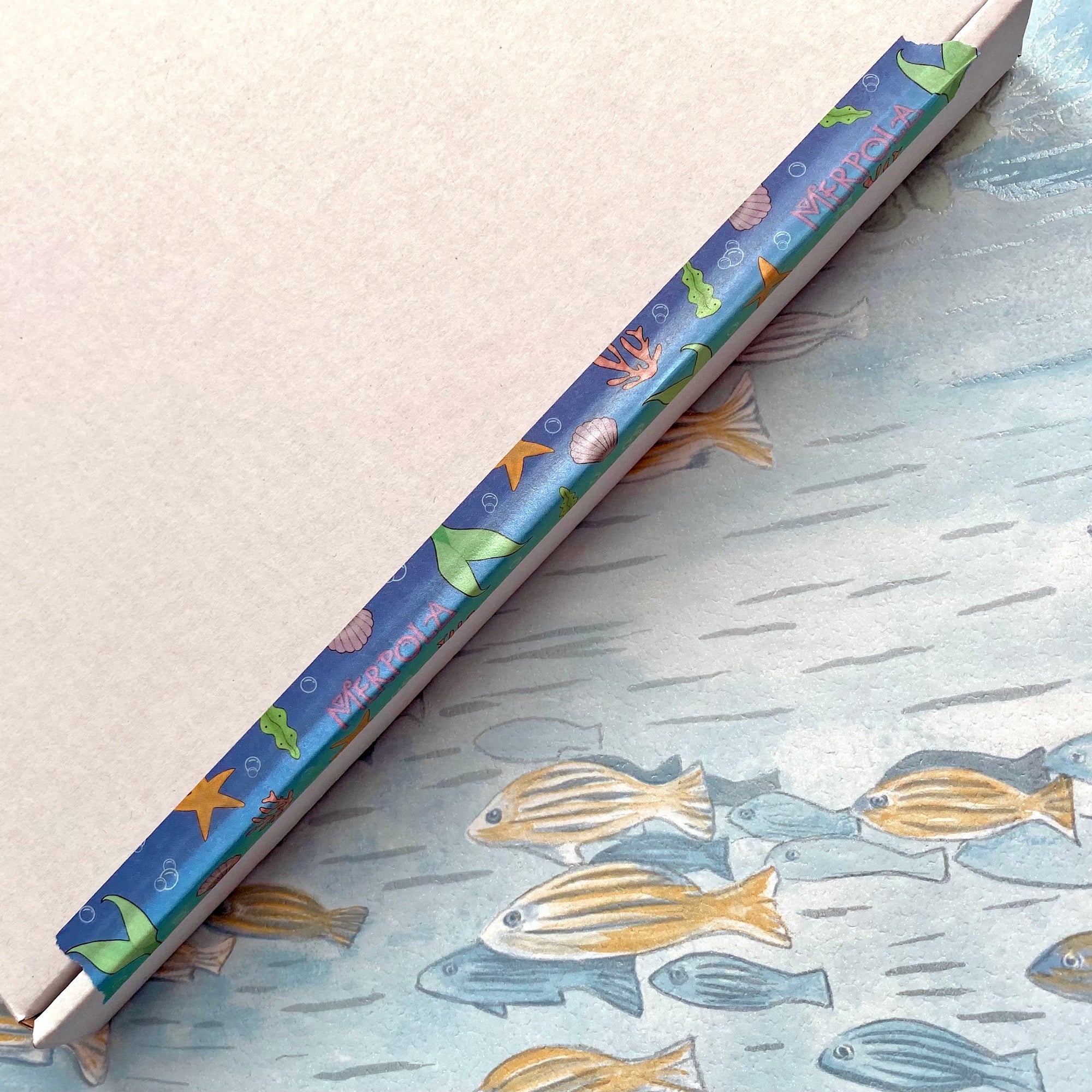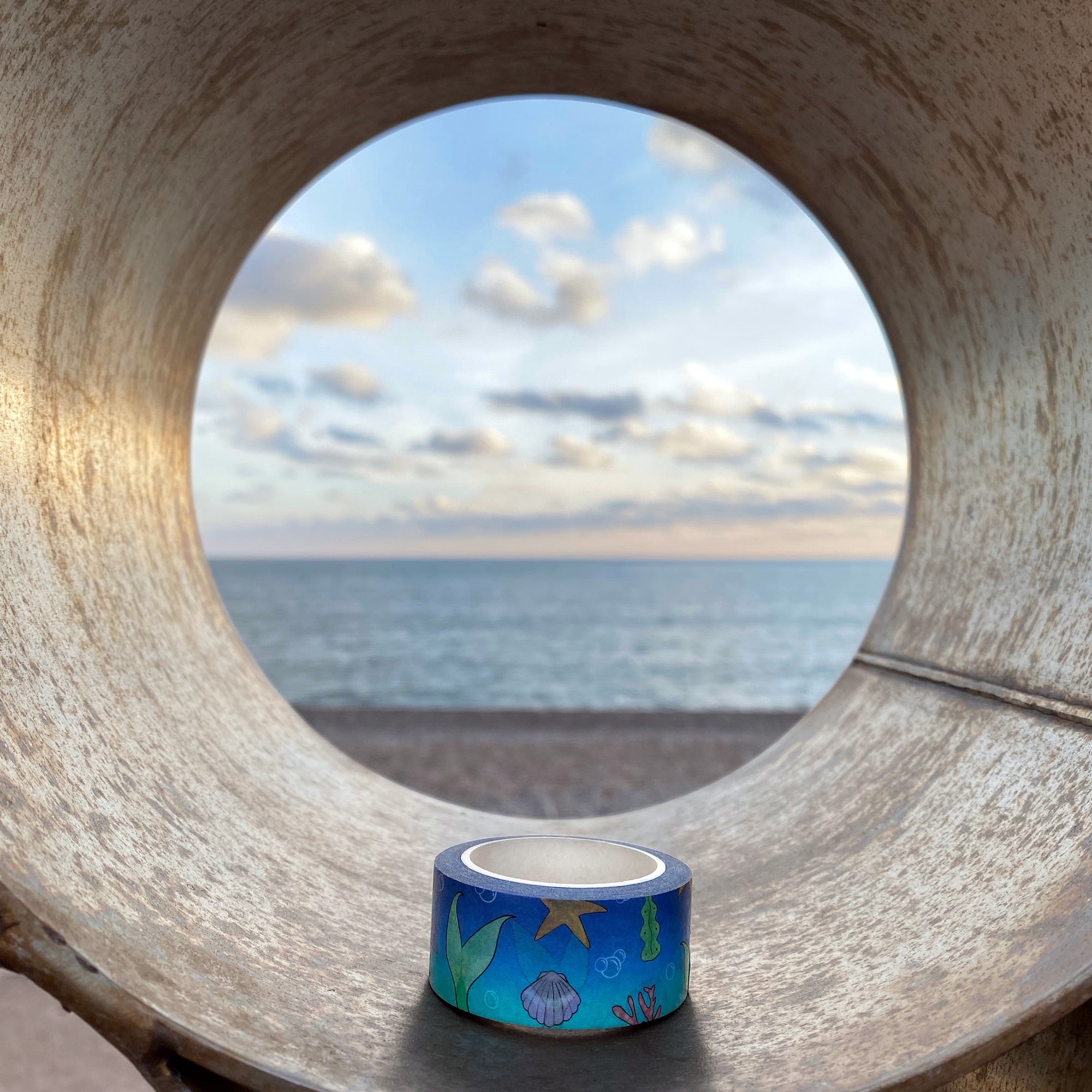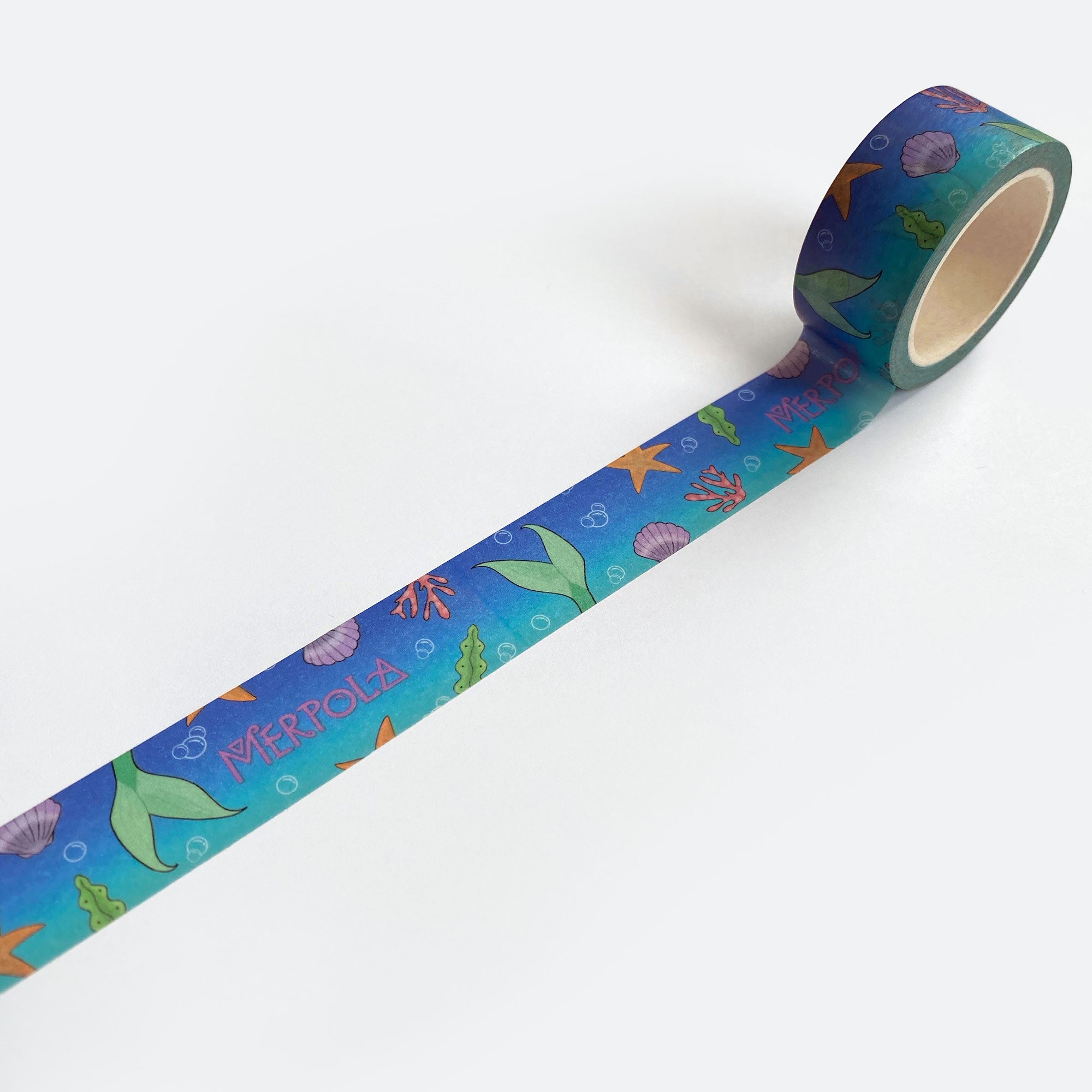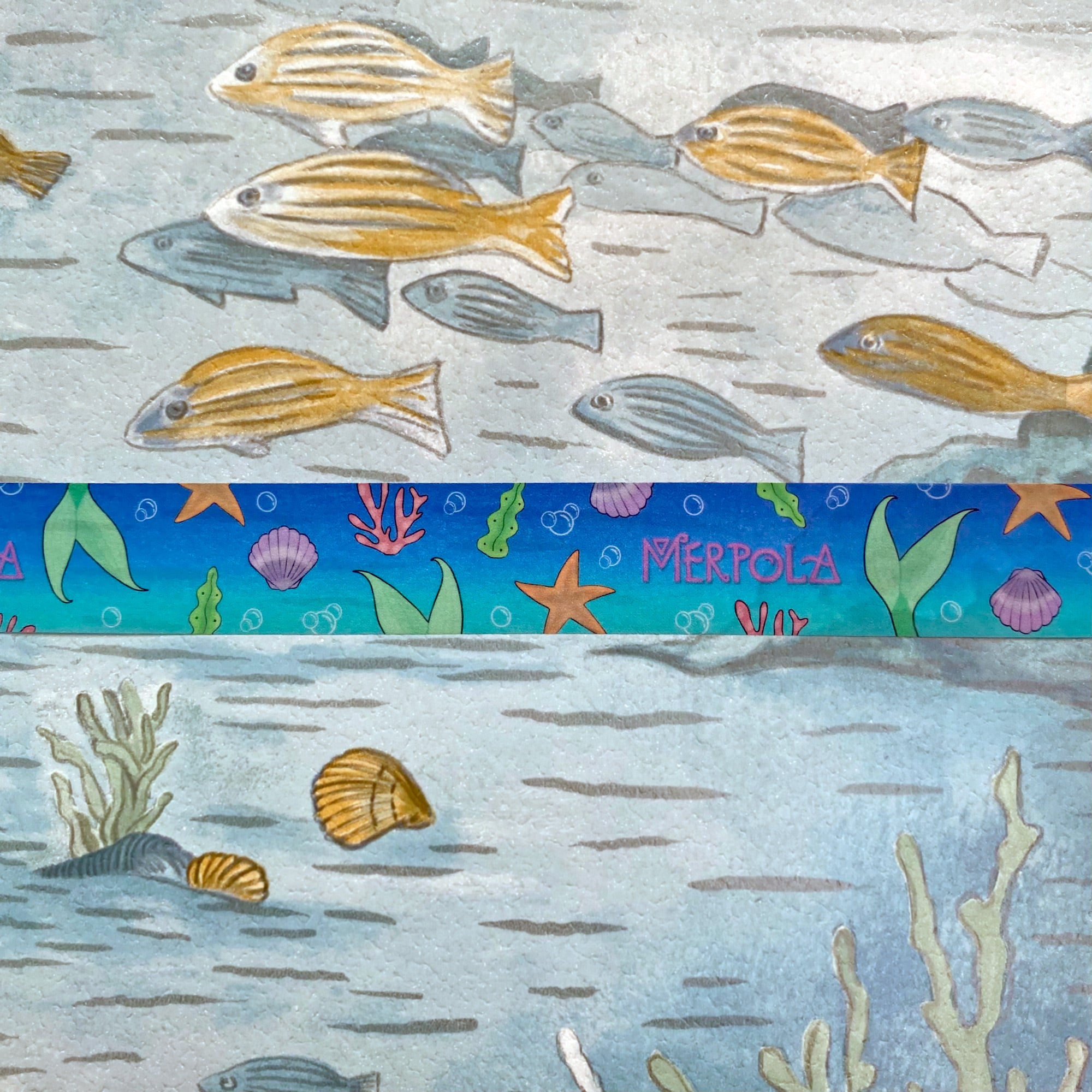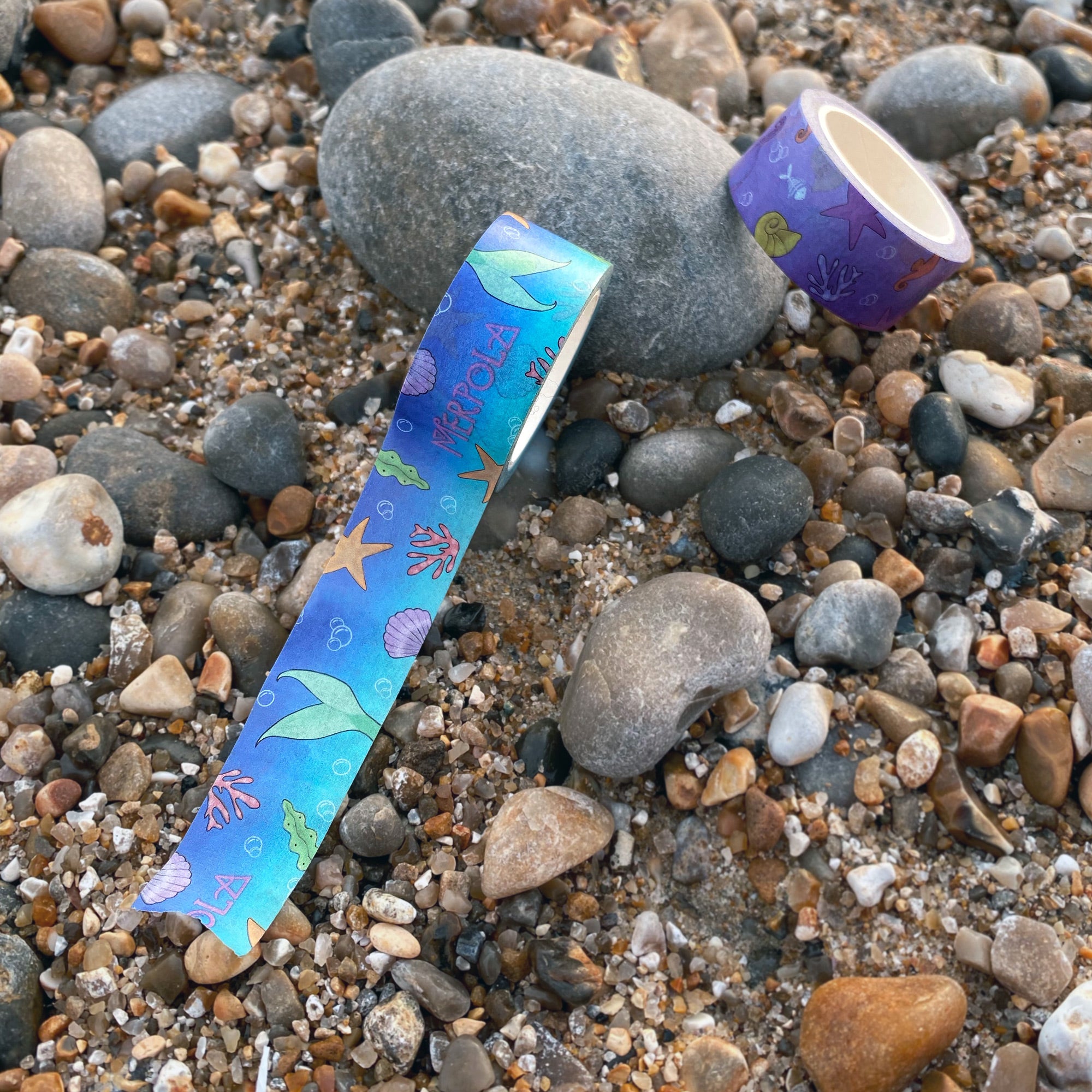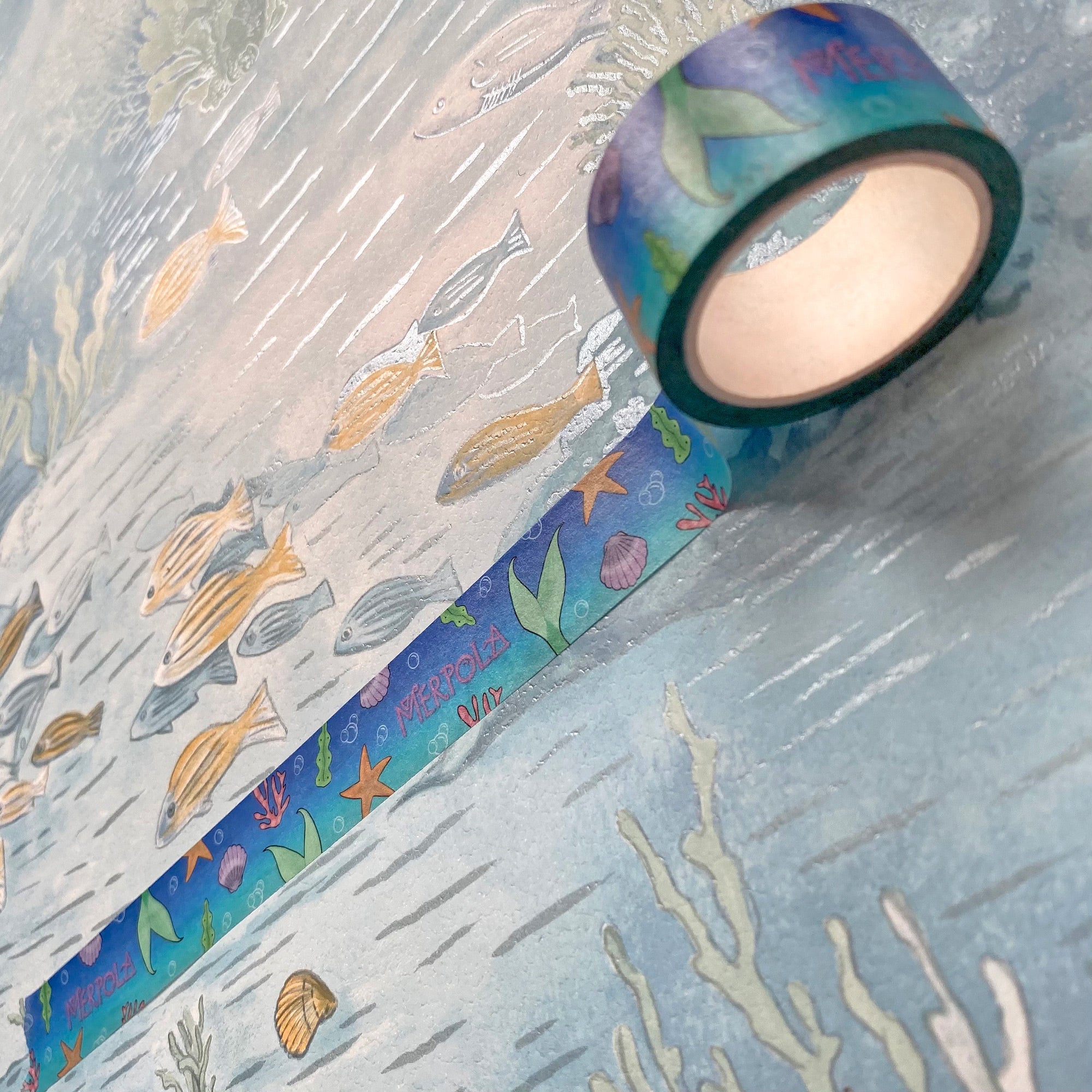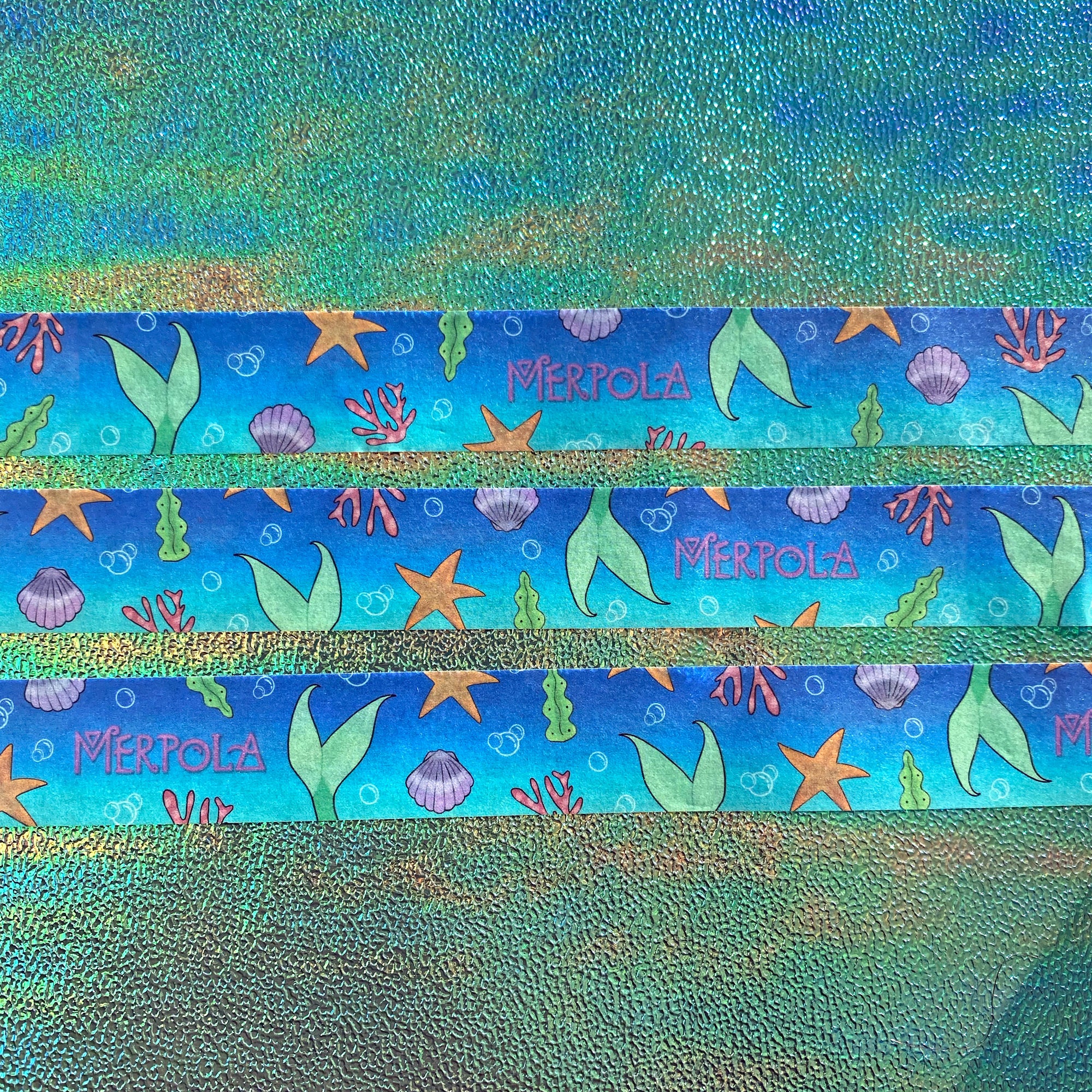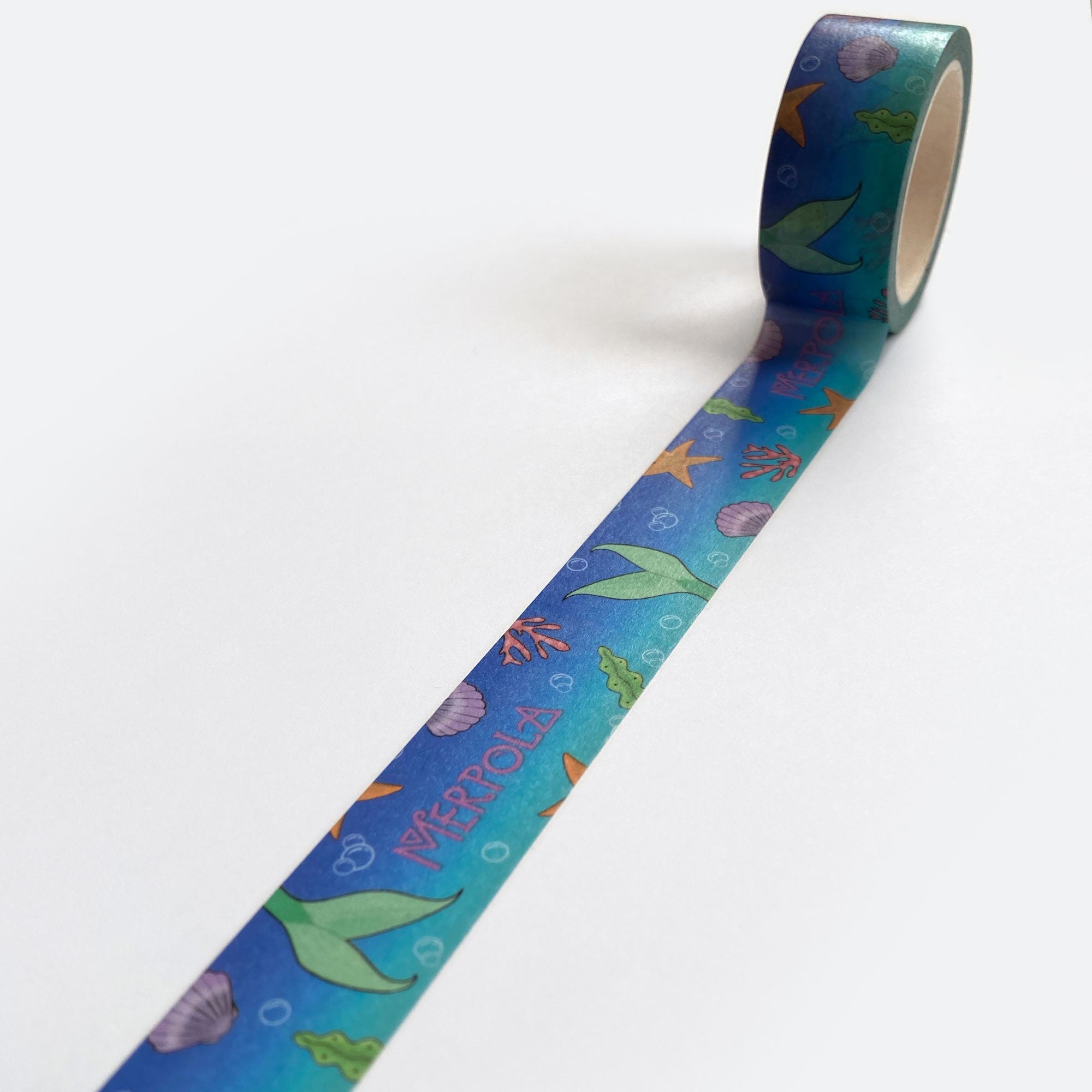 Washi Decoration Sticky Tape - 'Blue Mermaid Tail'
Ready to make things cute? I'm extremely excited to share with you my first ever Washi Tape which comes in two complementary designs! This one is the 'Mermaid Tail' design. Created using my illustrations of shells, fins and starfish on an ombre blue background. The perfect way to splash on some fun to your gift wrapping, parcels, scrapbooking, bullet journals, hanging up artwork, etc etc. Anything you might want to stick down and liven up! There are a million uses for it.
Washi tape is a decorative adhesive tape made from traditional Japanese paper - it is biodegradable and comes from highly renewable resources. It's even recyclable! As well as being easily removable without leaving tack-y stains behind like other tapes.
Each roll is 20mm wide (a bit wider than most on the market, so you can secure things with extra peace of mind) and is 10m in total length… it's a lot of tape. They come shrink wrapped & are sent in a cardboard envelope so it will reach you safely. Make it a part of your world.

All orders from Merpola are carefully packaged and lovingly sent off to you within 3 working days from my seaside studio, using recyclable/biodegradable packaging whenever possible. Nifty!
Pricing on the store starts from as low as £1.20 to UK postcodes, and is calculated automatically based on item weight & distance during the checkout. Please read my shipping information for more details, or get in touch if there's any confusion or issues - always happy to try and help. Thanks for checking this item out, you've got great taste!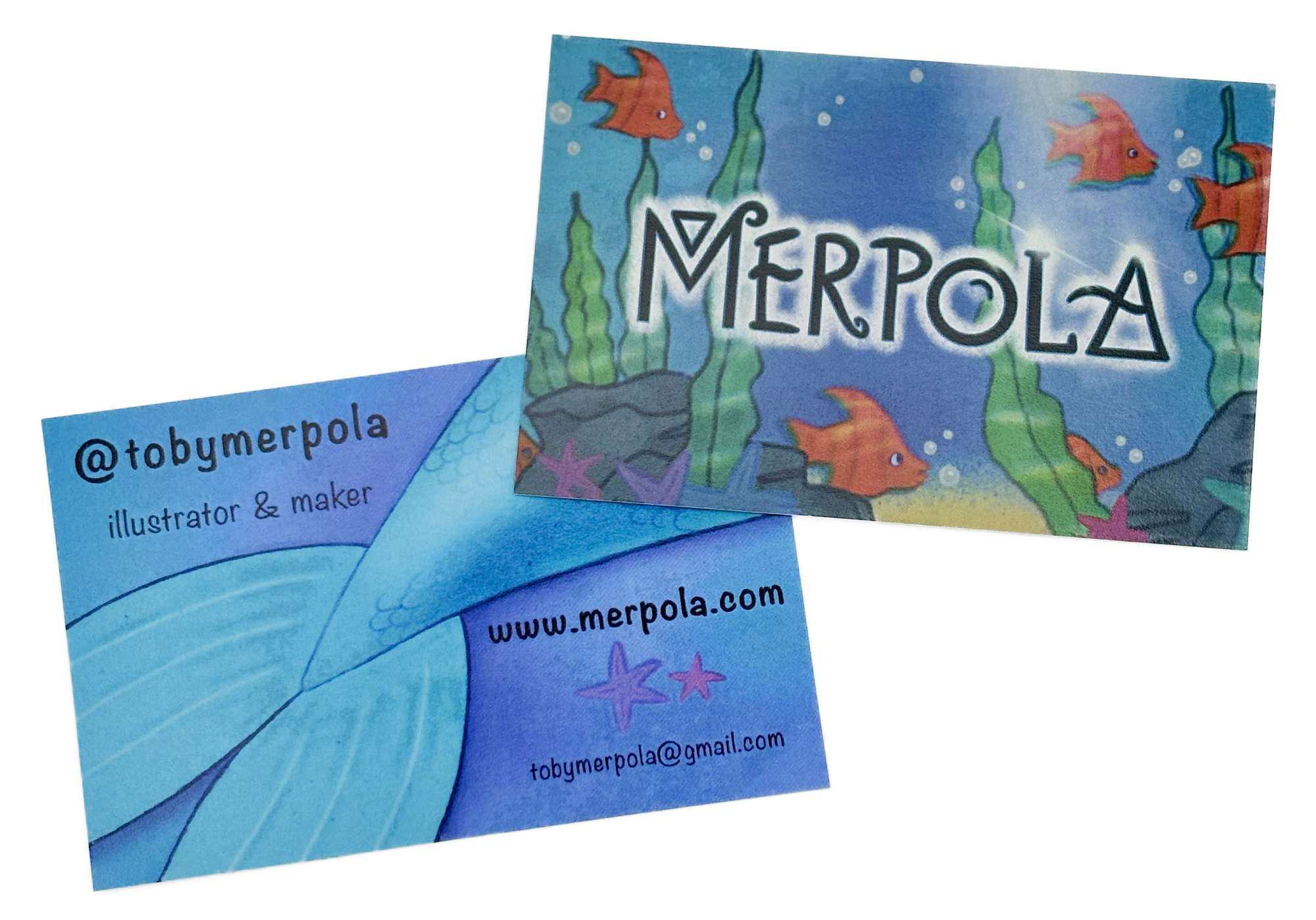 About Merpola:
Merpola is a UK based illustration and creative project by Toby (that's me, hello), making thingamabobs to delight landlocked merfolk. The aim is to celebrate the seas, raise awareness and occasionally contribute donations towards vital marine conservation work.
I usually make these items in relatively small quantities. Something out of stock? Don't panic just yet! Browse the alternative Etsy Storeand keep your fins crossed it can be found there instead :)
(also, check out the ⭐ ⭐ ⭐ ⭐ ⭐ reviews! I'm very proud of them)