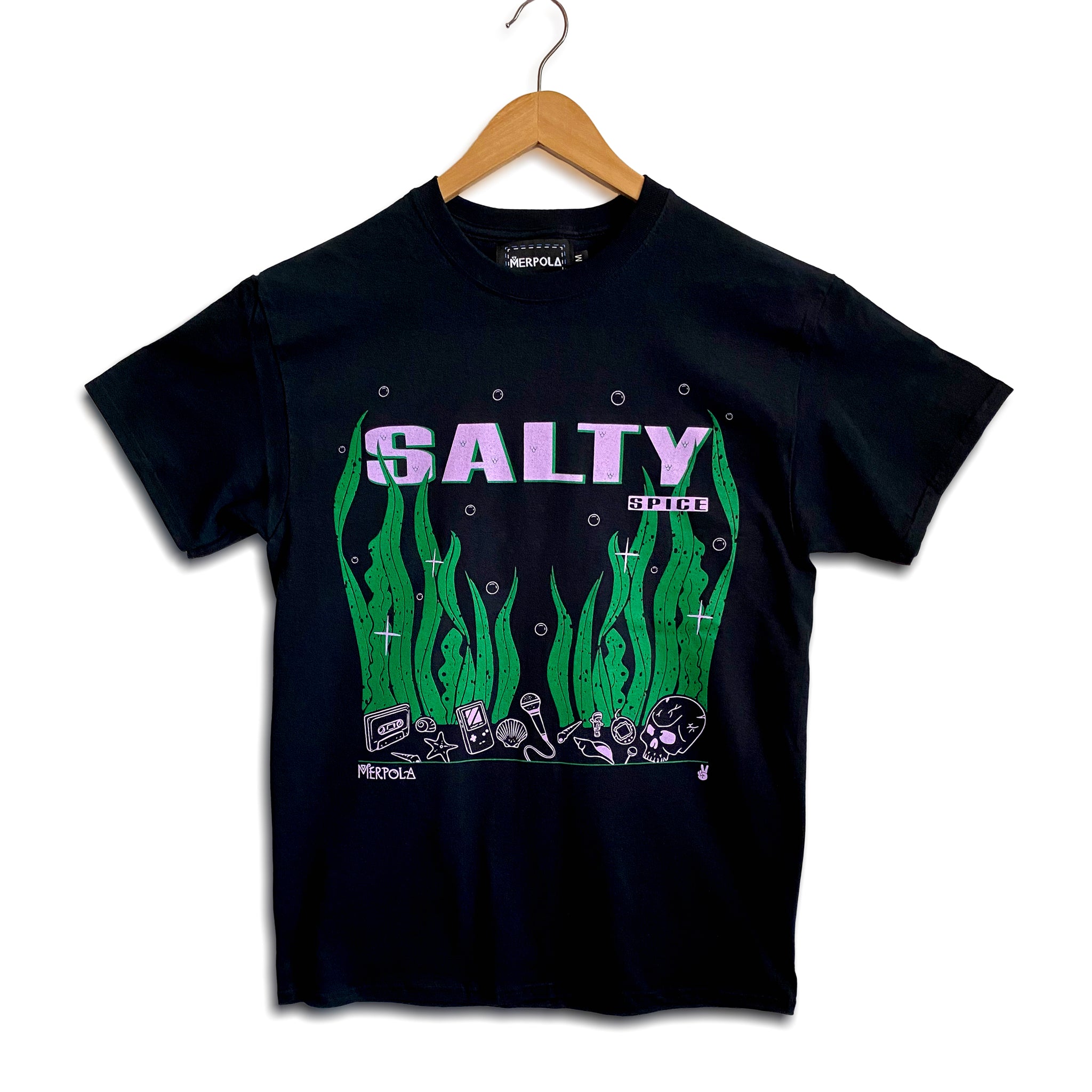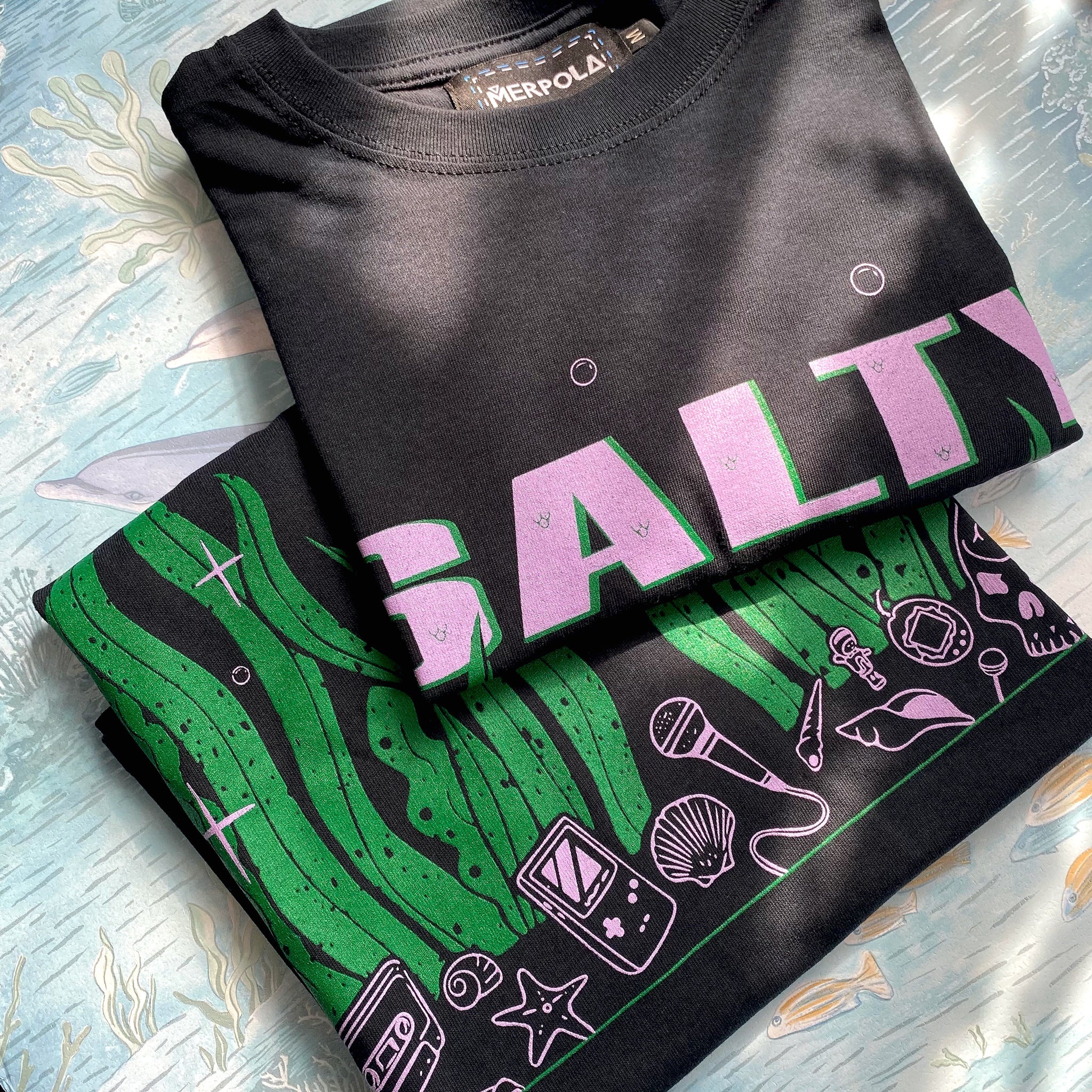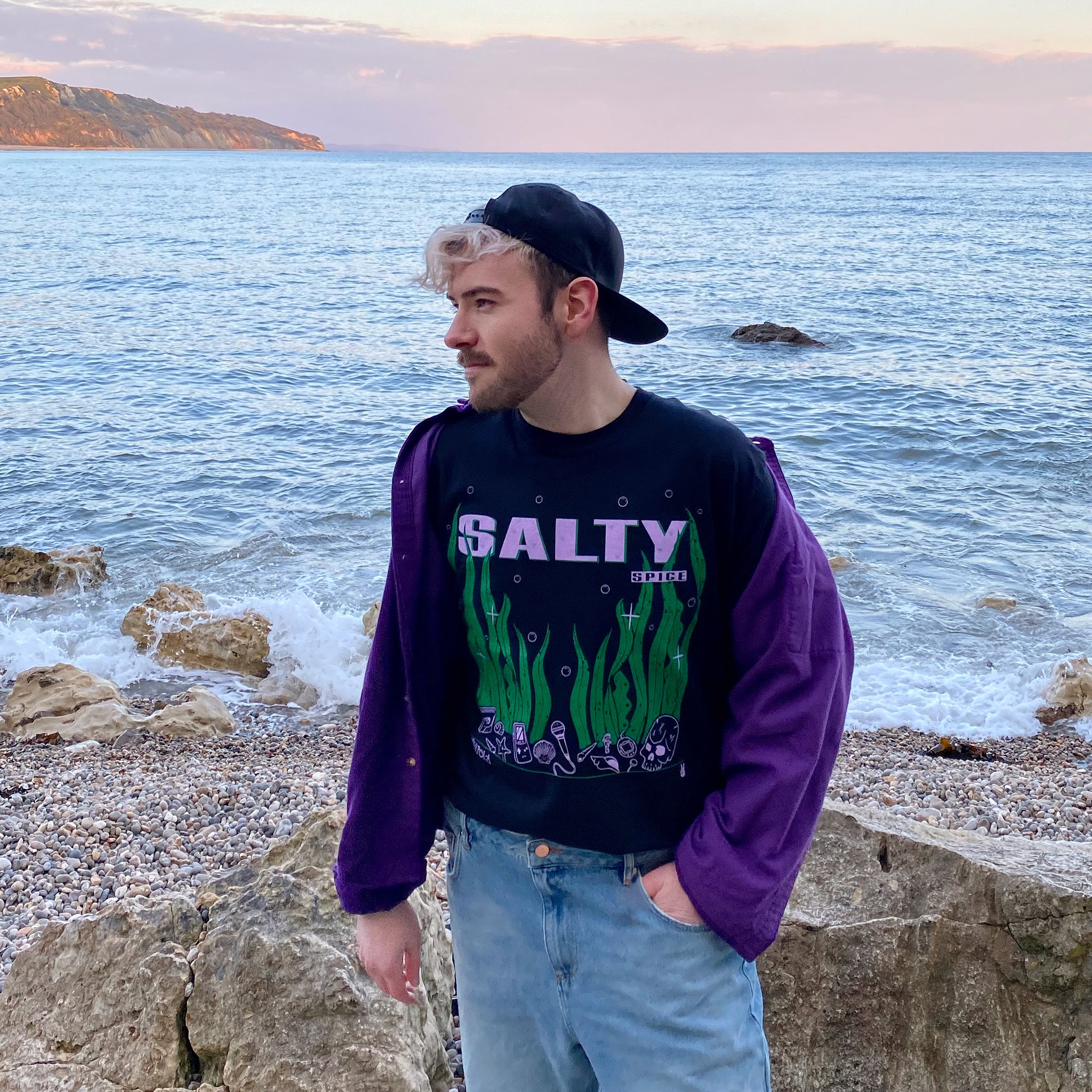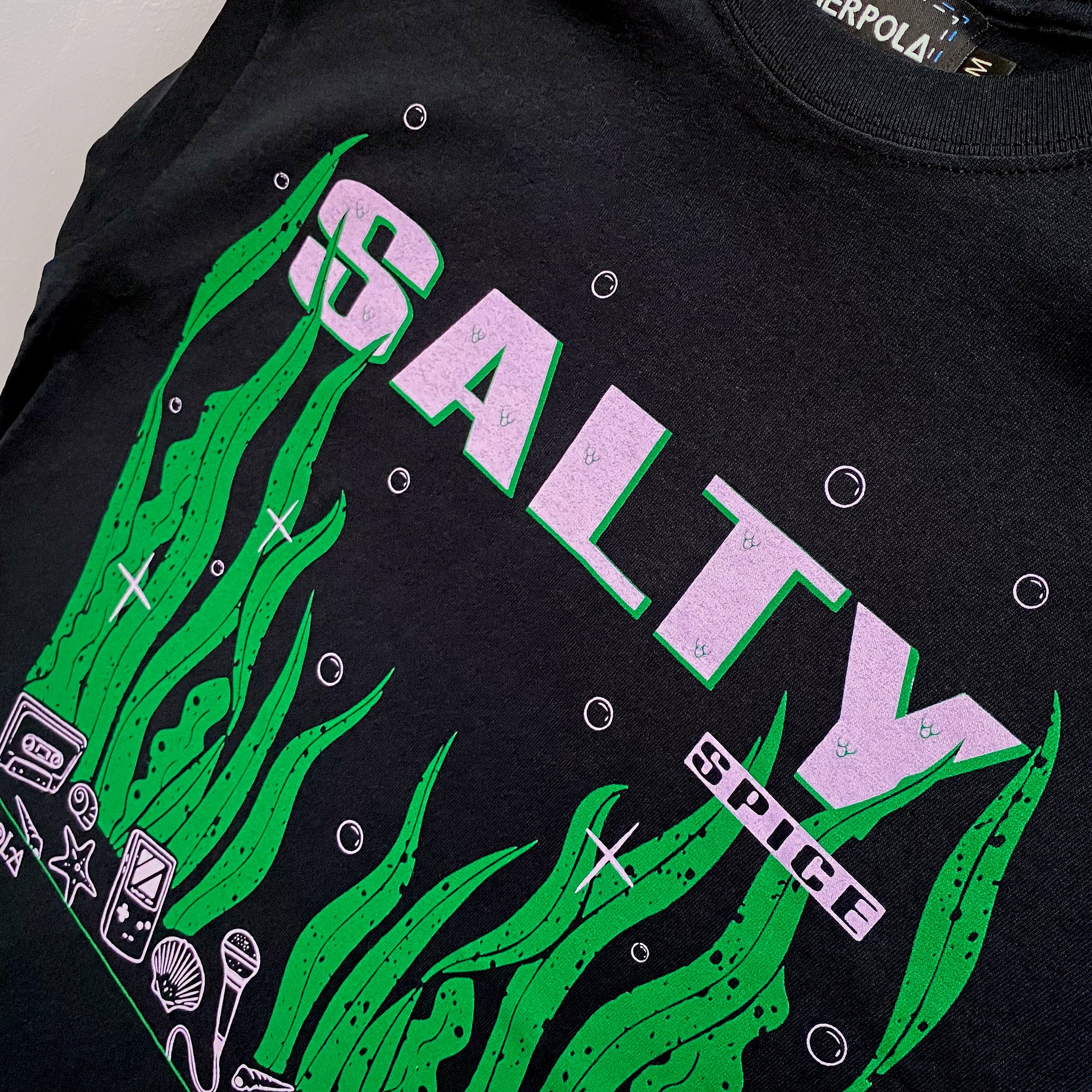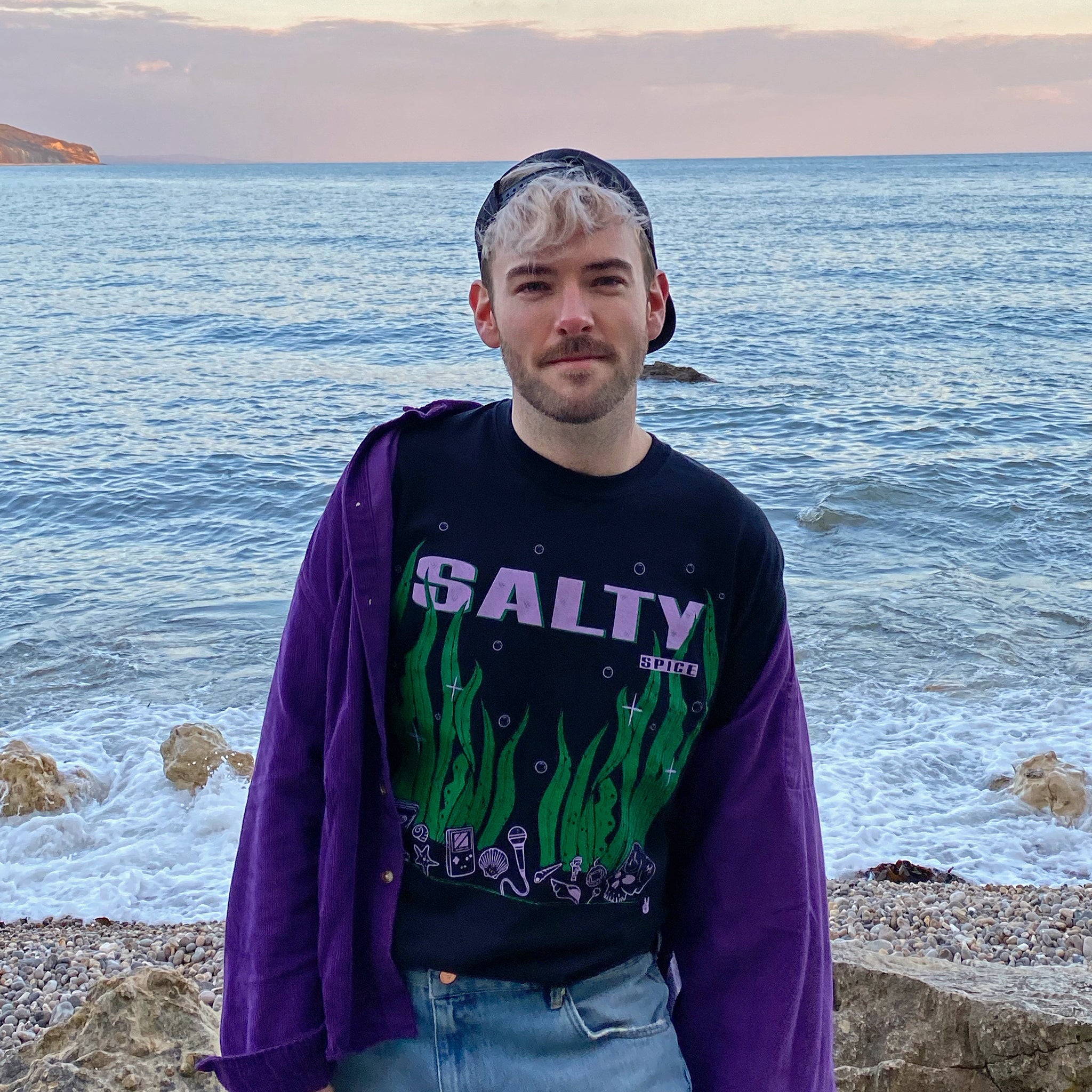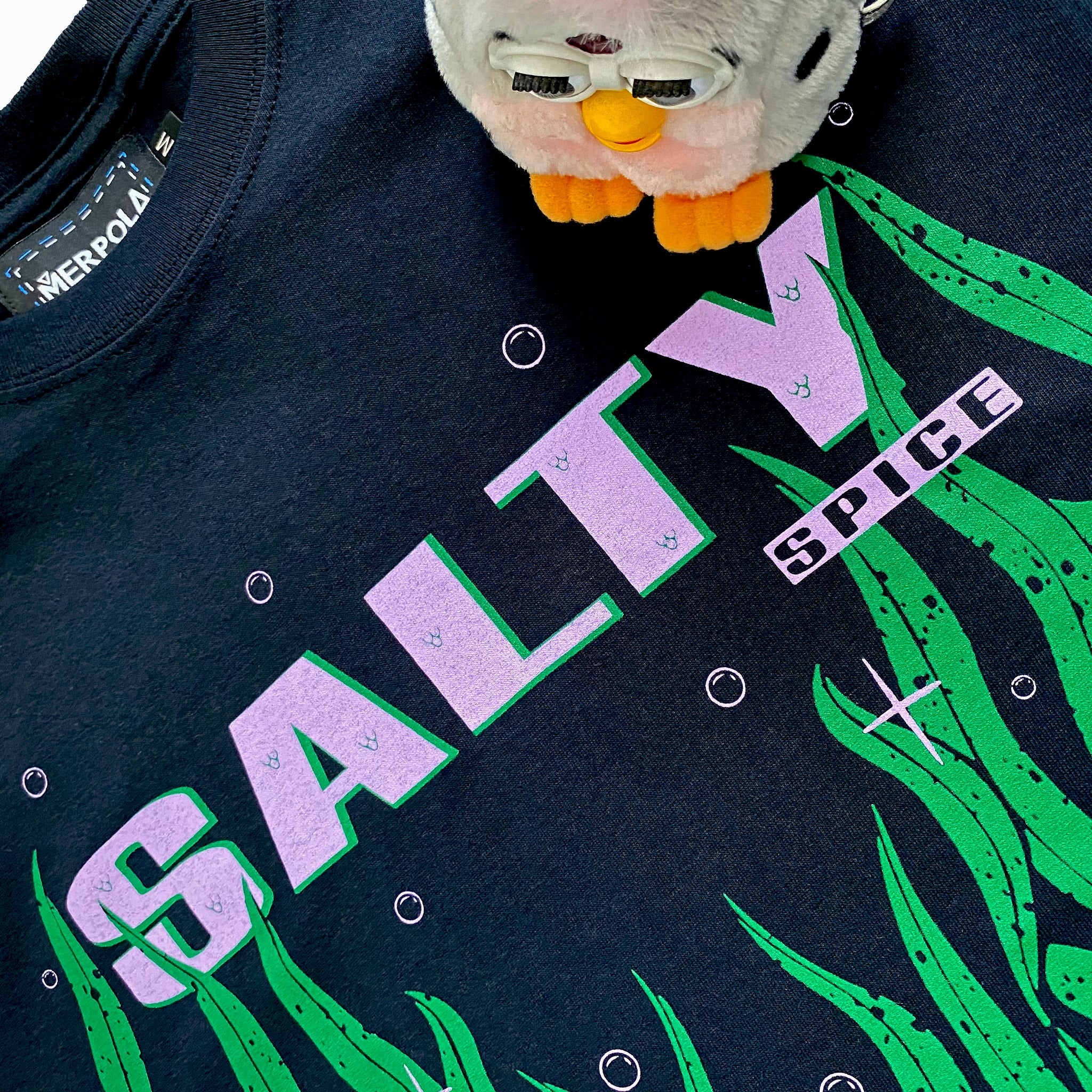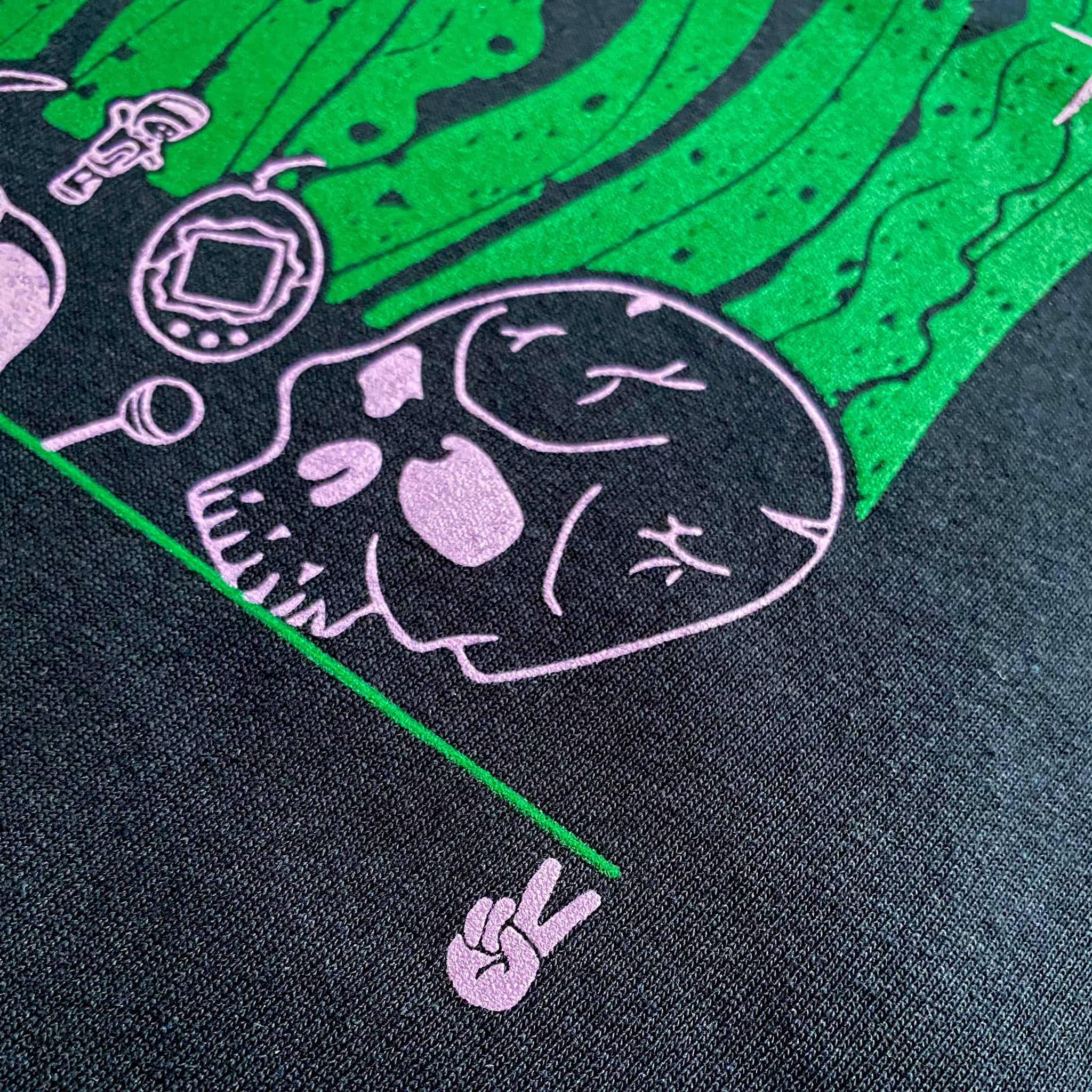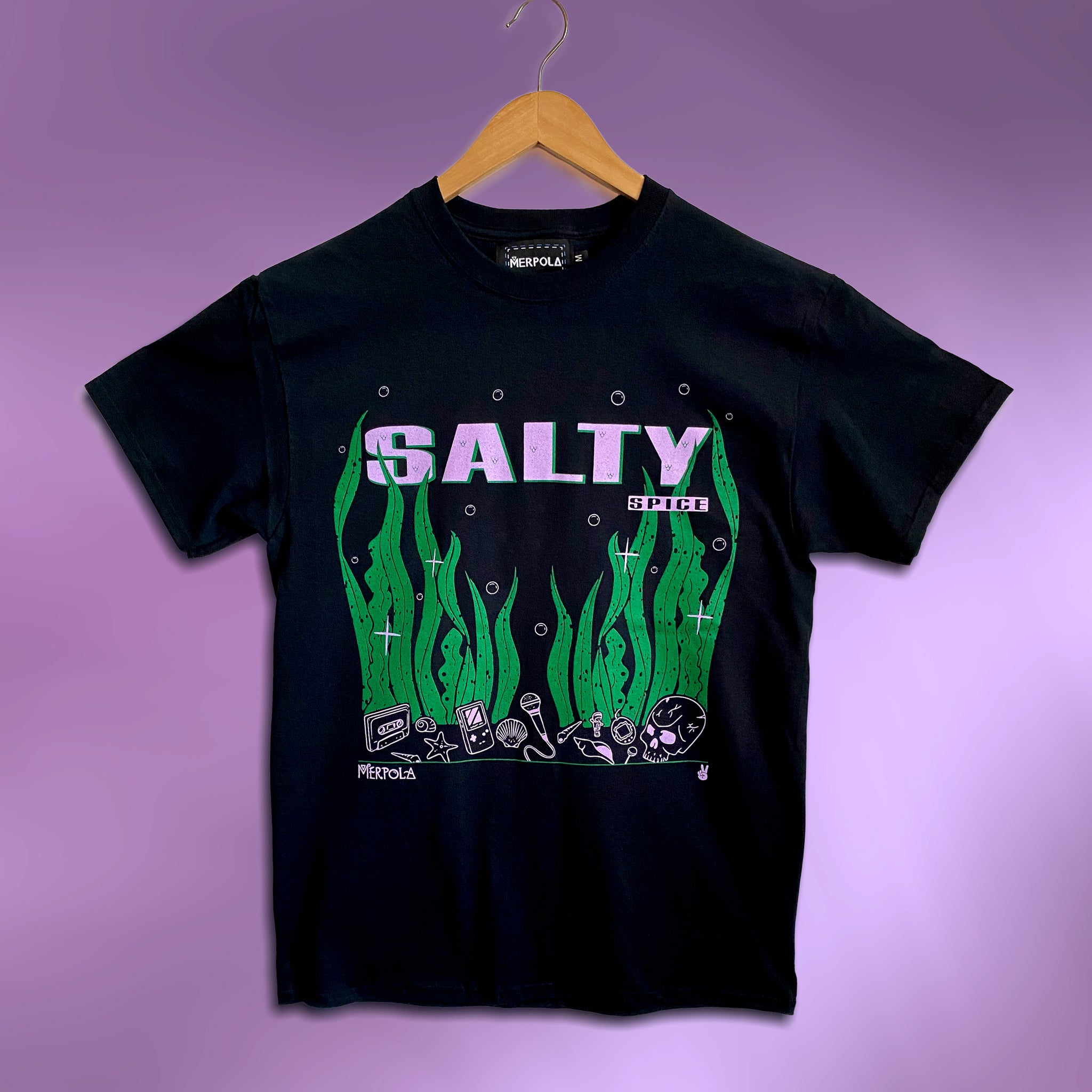 Salty Spice Tee - Black Unisex T-Shirt
I really really really wanna zig-a-zig-ah... but to be honest I don't really know what it means, where it is or how to get it, so I'm going to catch this new t-shirt instead! It's 100% cotton, a standard unisex fit and features a carefully screen-printed intricate design (by me!) using gorgeous lilac and green inks. Released for the Spice Girls' 25th anniversary :)
Salt up your life and dance back through time with this grunge nod to the decaying nostalgia we all have in the corners of our minds. I won't mention all of the 90s nods hidden in this graphic tee (scared of lawyers) but you'll have fun spotting them! An ode to a decade with brighter colours, cheesy radio treasures and rebellious streetwear. Pair with some high-waisted jeans and a backwards cap if you're feeling hella cool.
Please use the approx guide below when choosing a size in the drop-down menu. When in doubt, go with a loose & oversized lewk for peak 90s chic.
Size Chest (to fit):
S - 34/36" // M - 38/40" // L - 42/44" // XL - 46/48" // XXL - 50/52
PLEASE NOTE: Newly printed shirts may not come with Merpola stitched label as it's the older style logo and i'm trying to phase it out. Please make a note on your order if you still want one in there though - thanks!
All orders from Merpola are carefully packaged and lovingly sent off to you within 3 working days from my seaside studio, using recyclable/biodegradable packaging whenever possible. Nifty!
Pricing on the store starts from as low as £1.20 to UK postcodes, and is calculated automatically based on item weight & distance during the checkout. Please read my shipping information for more details, or get in touch if there's any confusion or issues - always happy to try and help. Thanks for checking this item out, you've got great taste!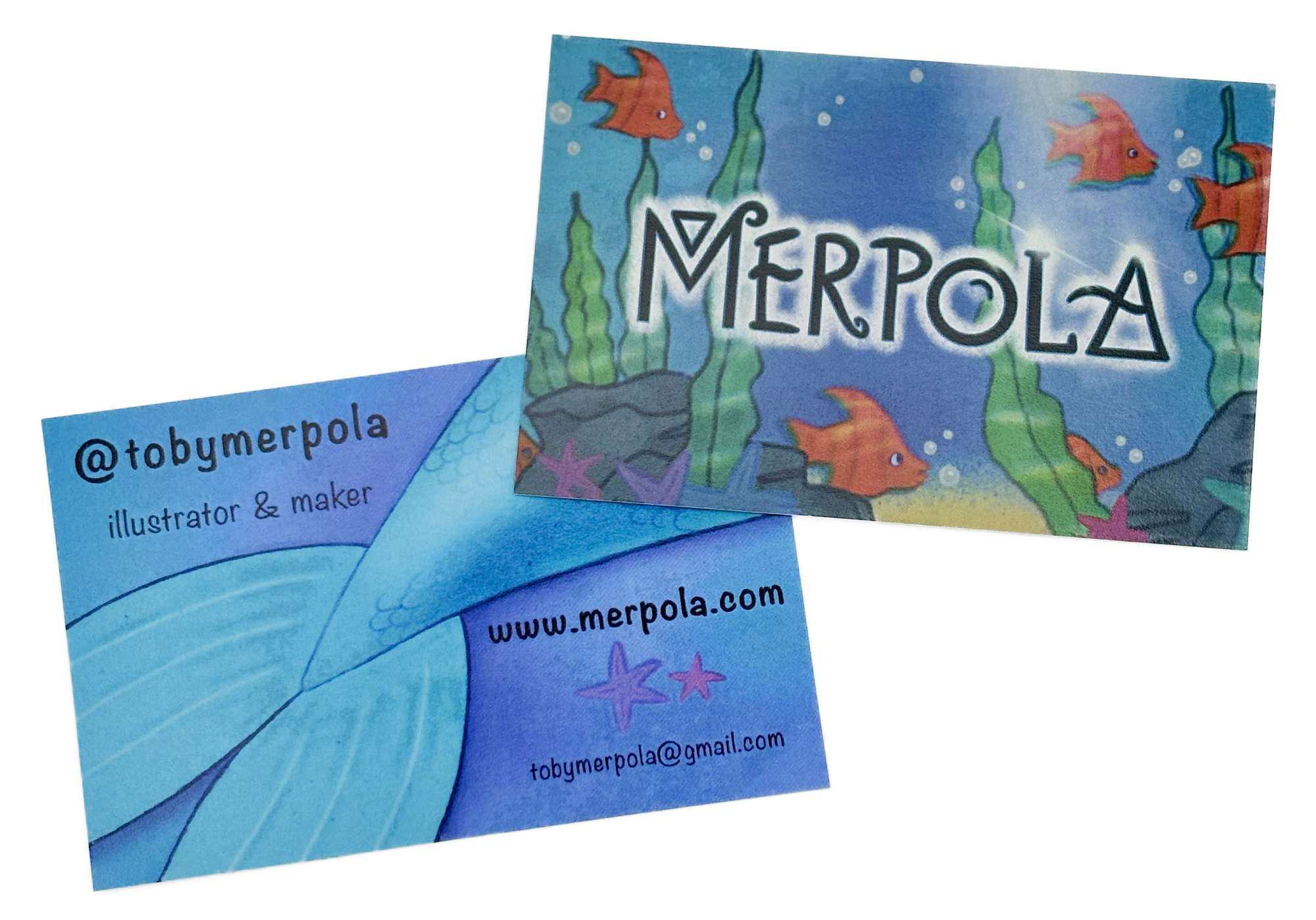 About Merpola:
Merpola is a UK based illustration and creative project by Toby (that's me, hello), making thingamabobs to delight landlocked merfolk. The aim is to celebrate the seas, raise awareness and occasionally contribute donations towards vital marine conservation work.
I usually make these items in relatively small quantities. Something out of stock? Don't panic just yet! Browse the alternative Etsy Storeand keep your fins crossed it can be found there instead :)
(also, check out the ⭐ ⭐ ⭐ ⭐ ⭐ reviews! I'm very proud of them)