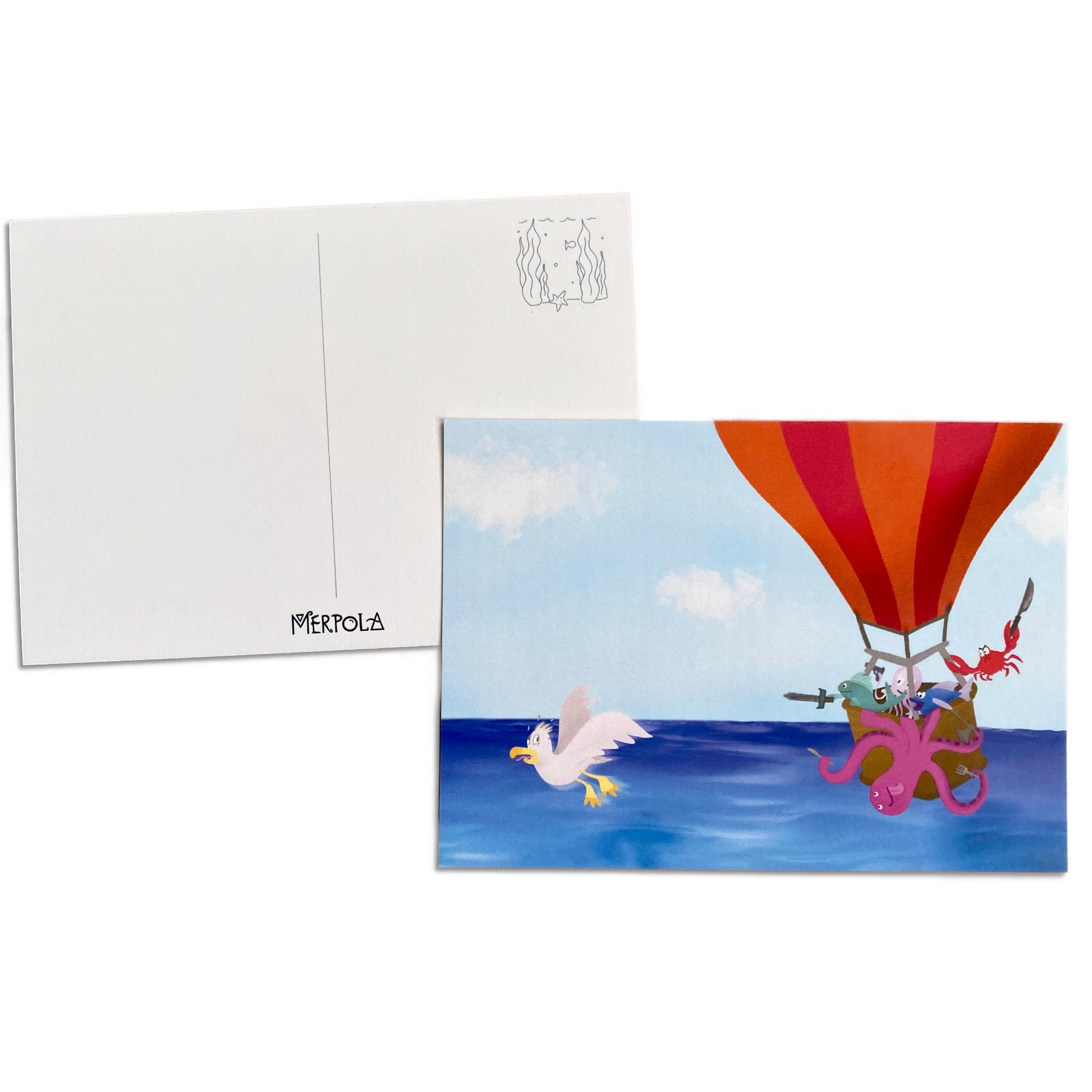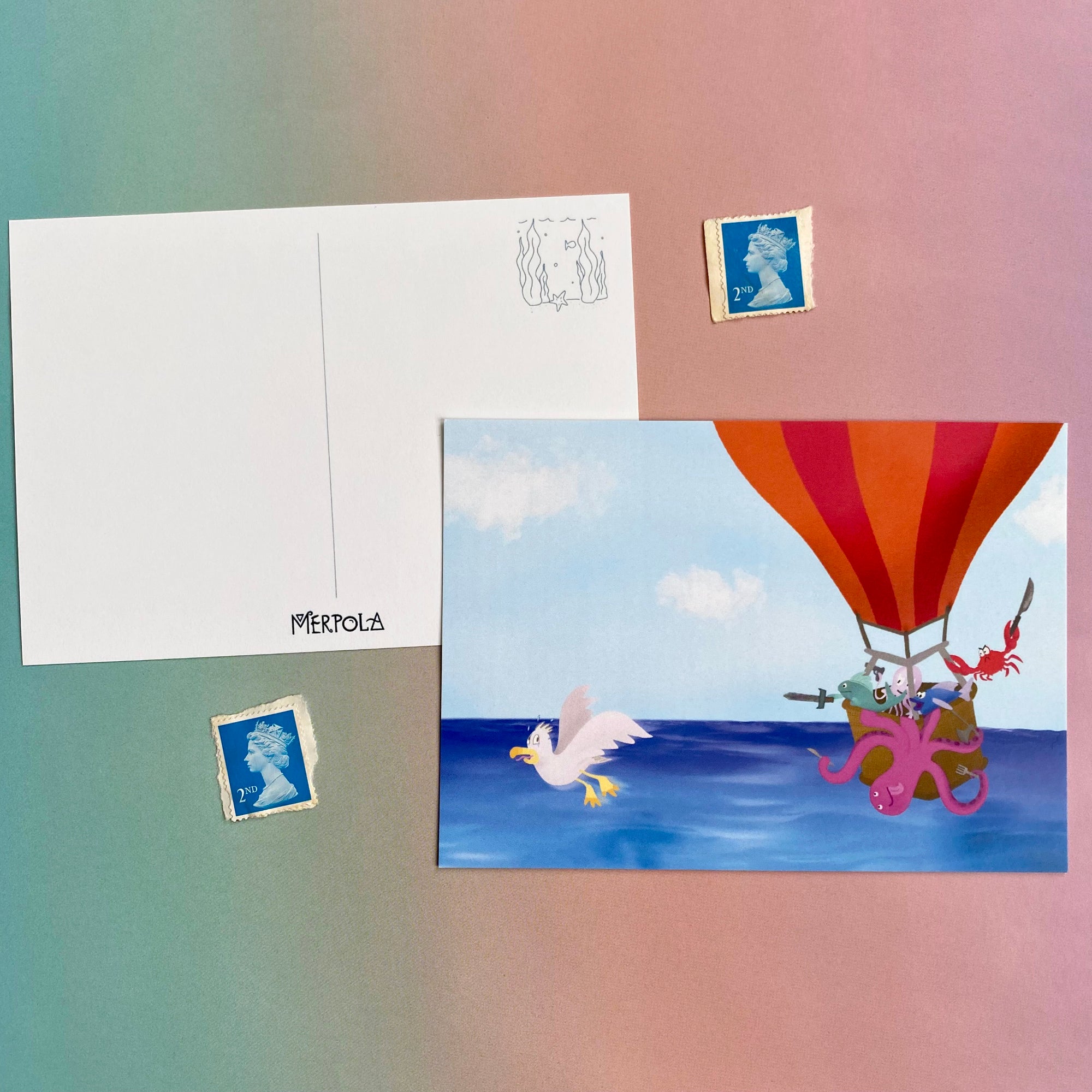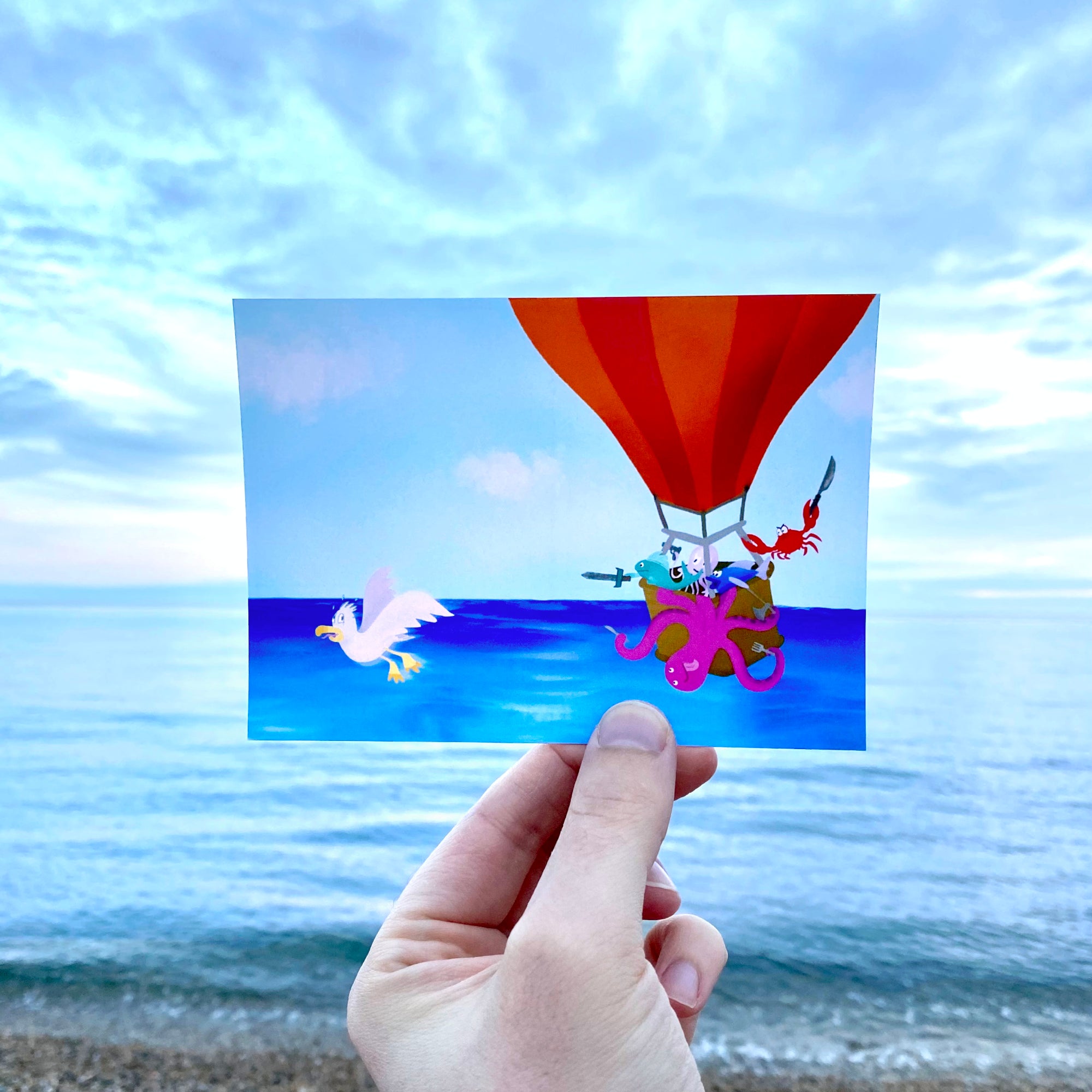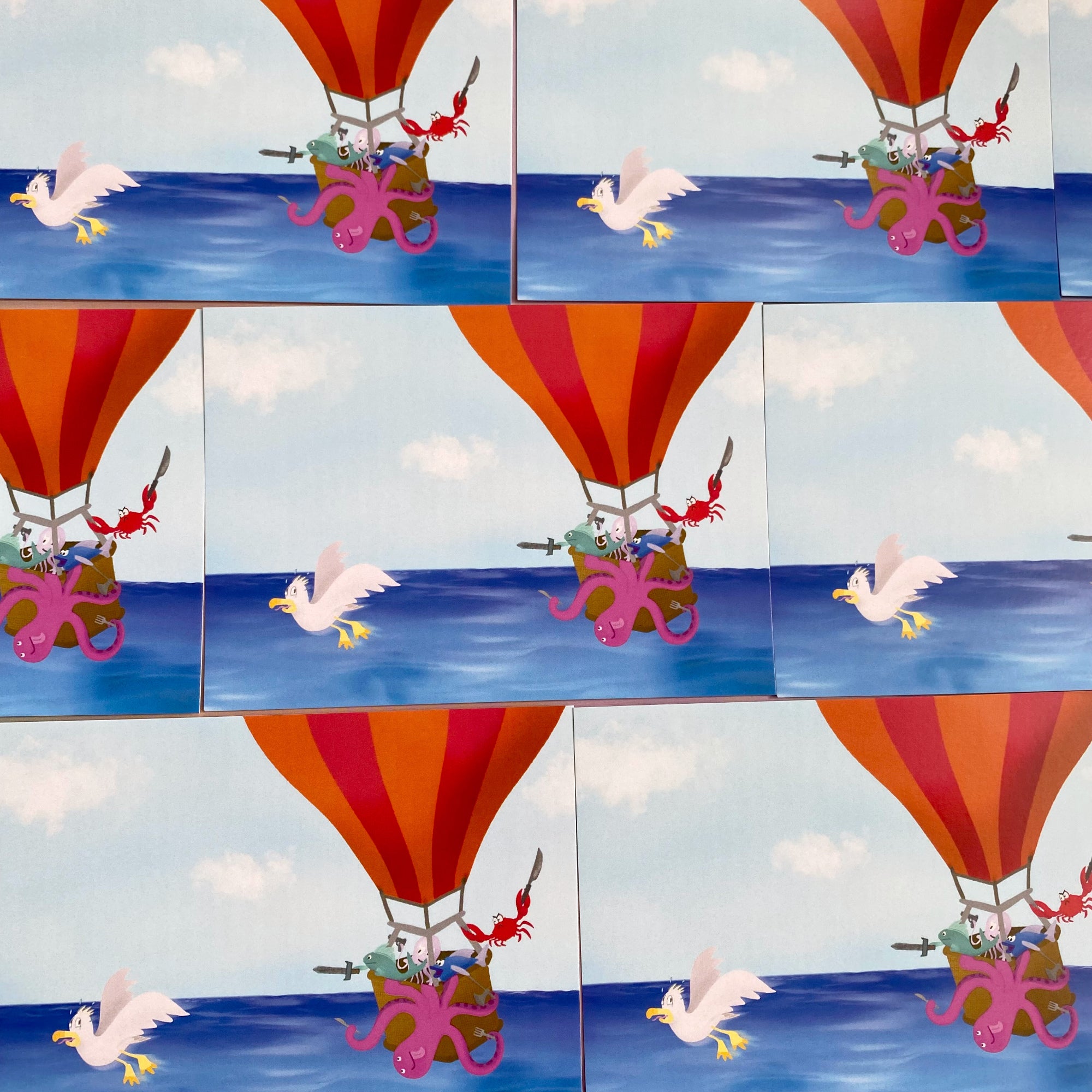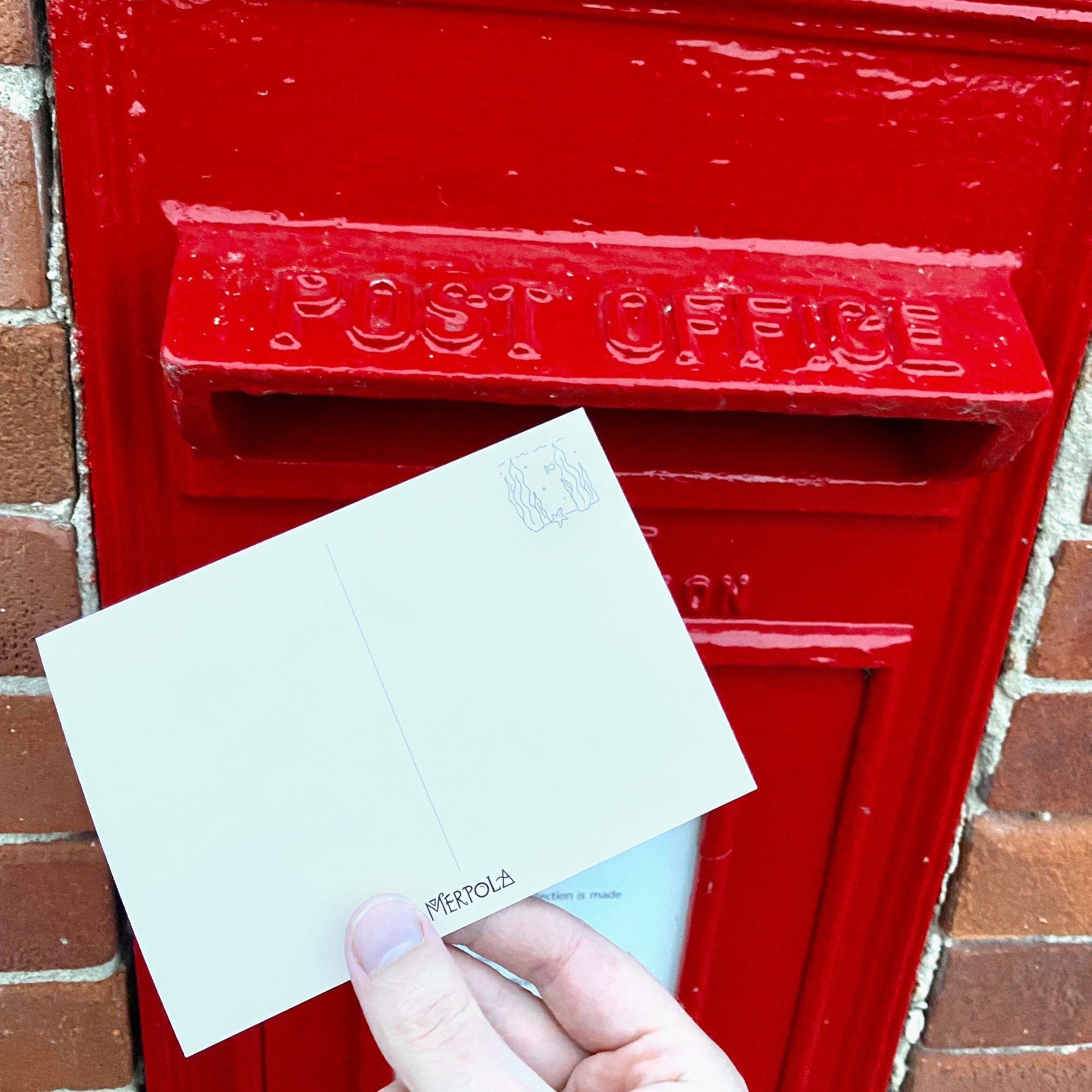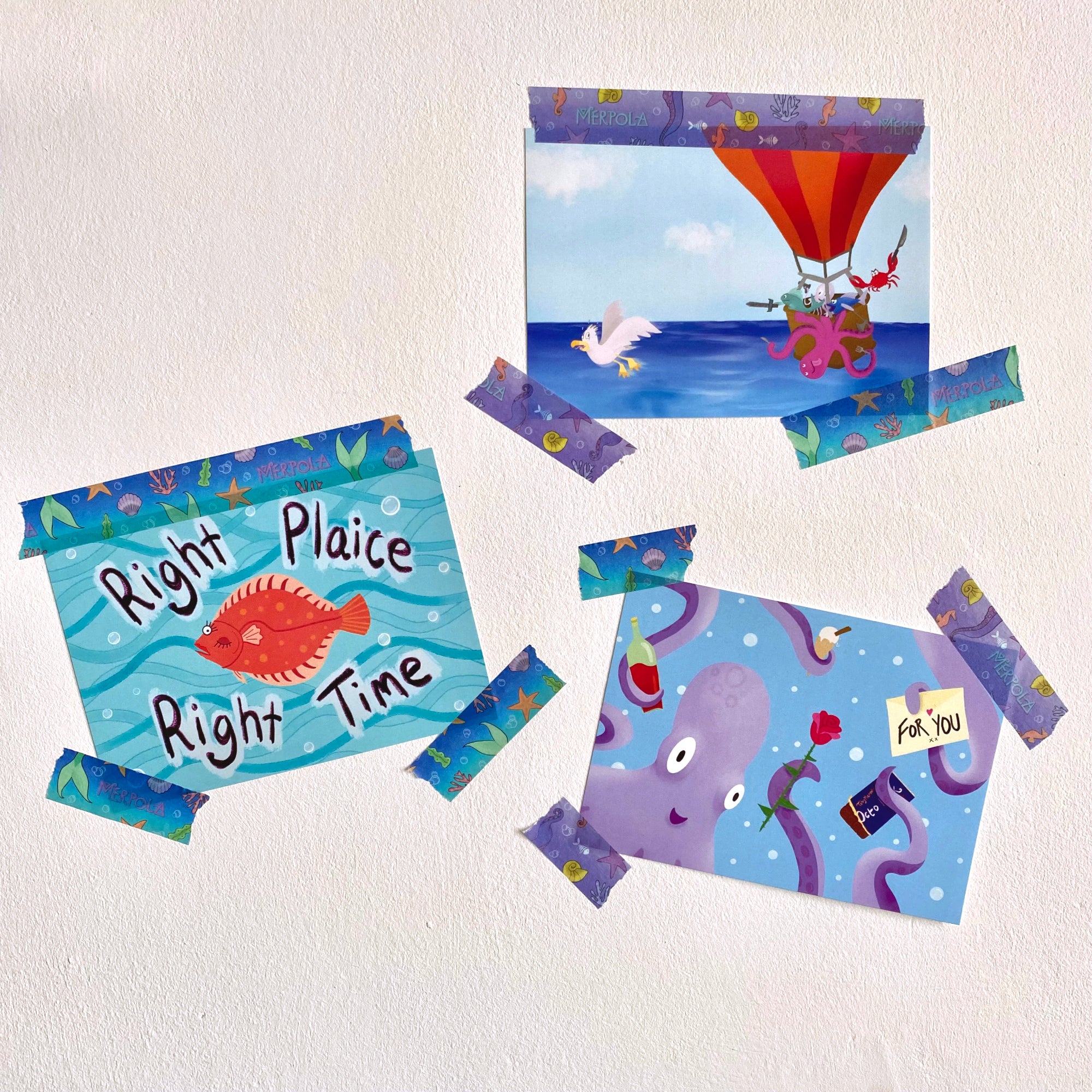 Revenge is a dish best served cold(water).
The postcards are A6 (105 × 148 millimeters), 300gsm and printed on recyclable matte card. The front features original art by myself, and the back is left mostly blank - there's a thin line to separate a message from an address, and a little doodle to mark where the stamp goes if you choose to send one on to a friend :) OR keep it all to yourself and pop it up on the wall, the choice is yours.
All orders from Merpola are carefully packaged and lovingly sent off to you within 3 working days from my seaside studio, using recyclable/biodegradable packaging whenever possible. Nifty!
Pricing on the store starts from as low as £1.20 to UK postcodes, and is calculated automatically based on item weight & distance during the checkout. Please read my shipping information for more details, or get in touch if there's any confusion or issues - always happy to try and help. Thanks for checking this item out, you've got great taste!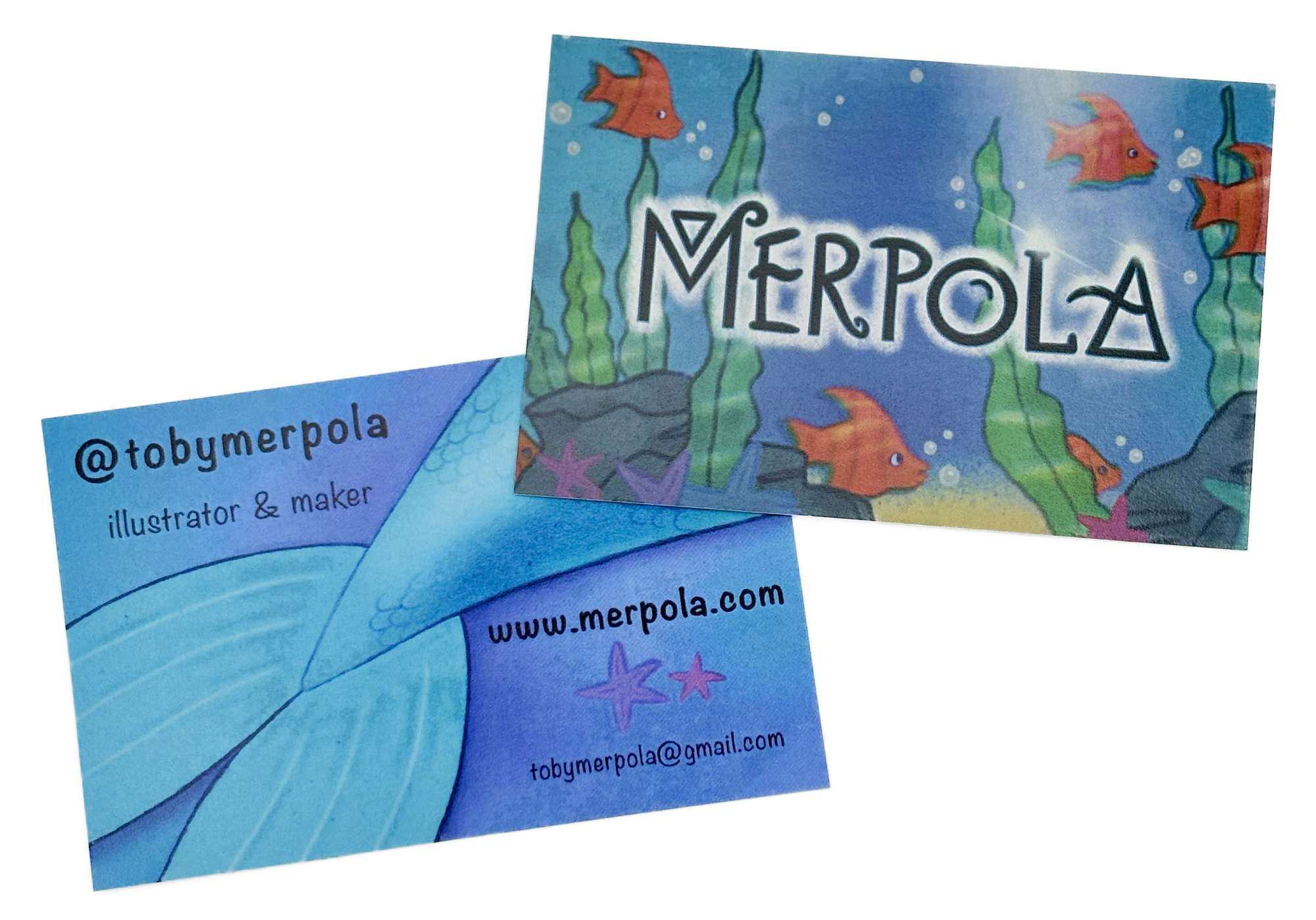 About Merpola:
Merpola is a UK based illustration and creative project by Toby (that's me, hello), making thingamabobs to delight landlocked merfolk. The aim is to celebrate the seas, raise awareness and occasionally contribute donations towards vital marine conservation work.
I usually make these items in relatively small quantities. Something out of stock? Don't panic just yet! Browse the alternative Etsy Storeand keep your fins crossed it can be found there instead :)
(also, check out the ⭐ ⭐ ⭐ ⭐ ⭐ reviews! I'm very proud of them)