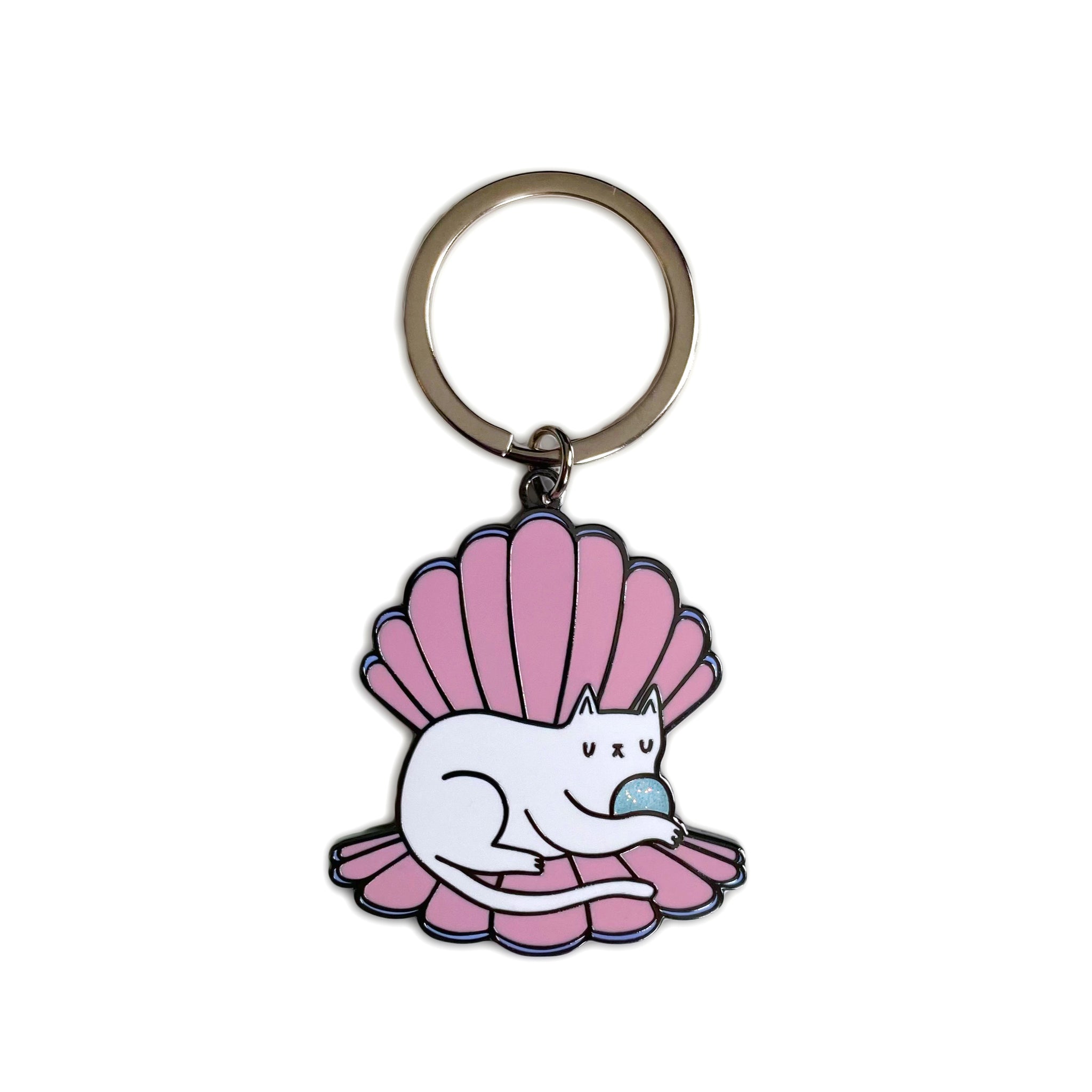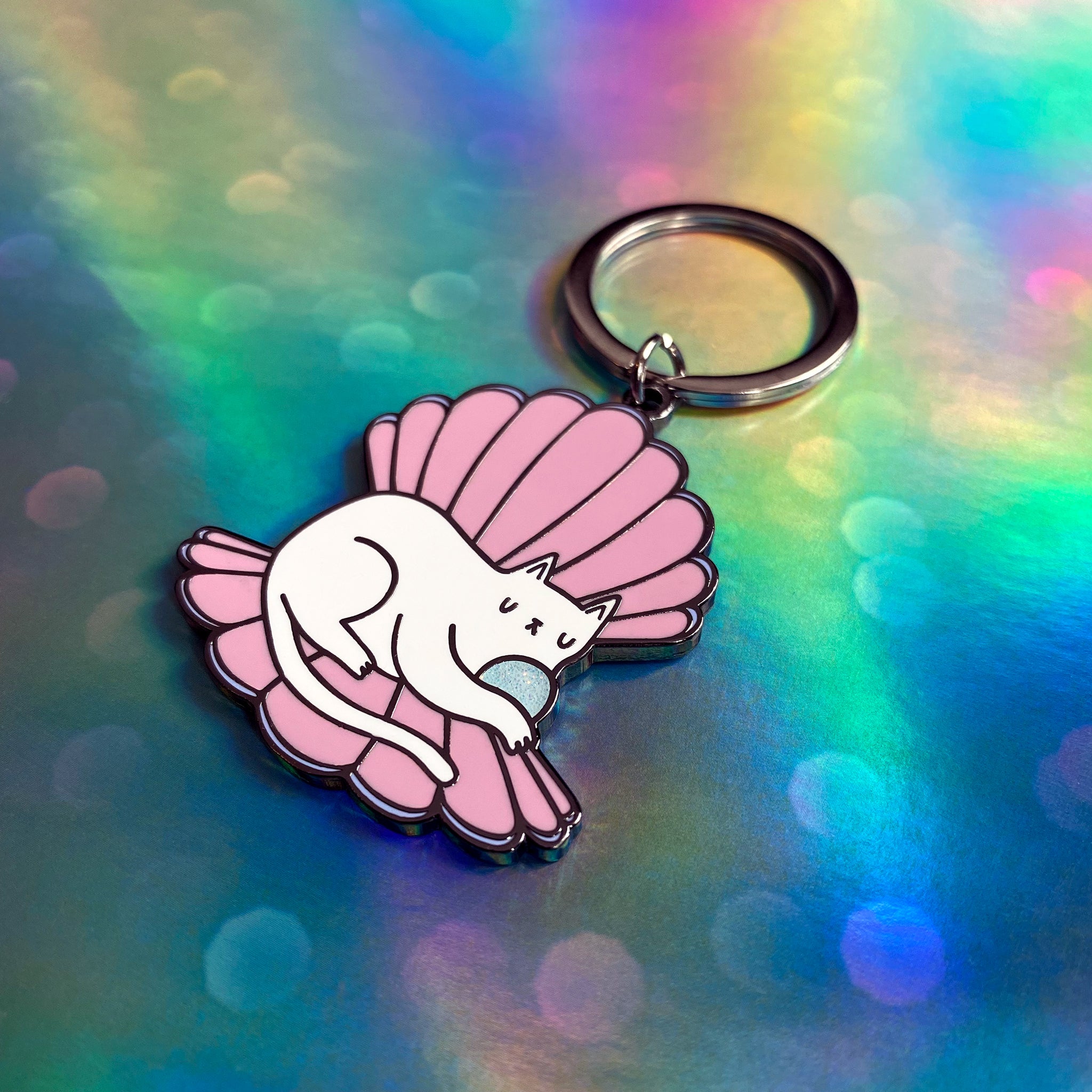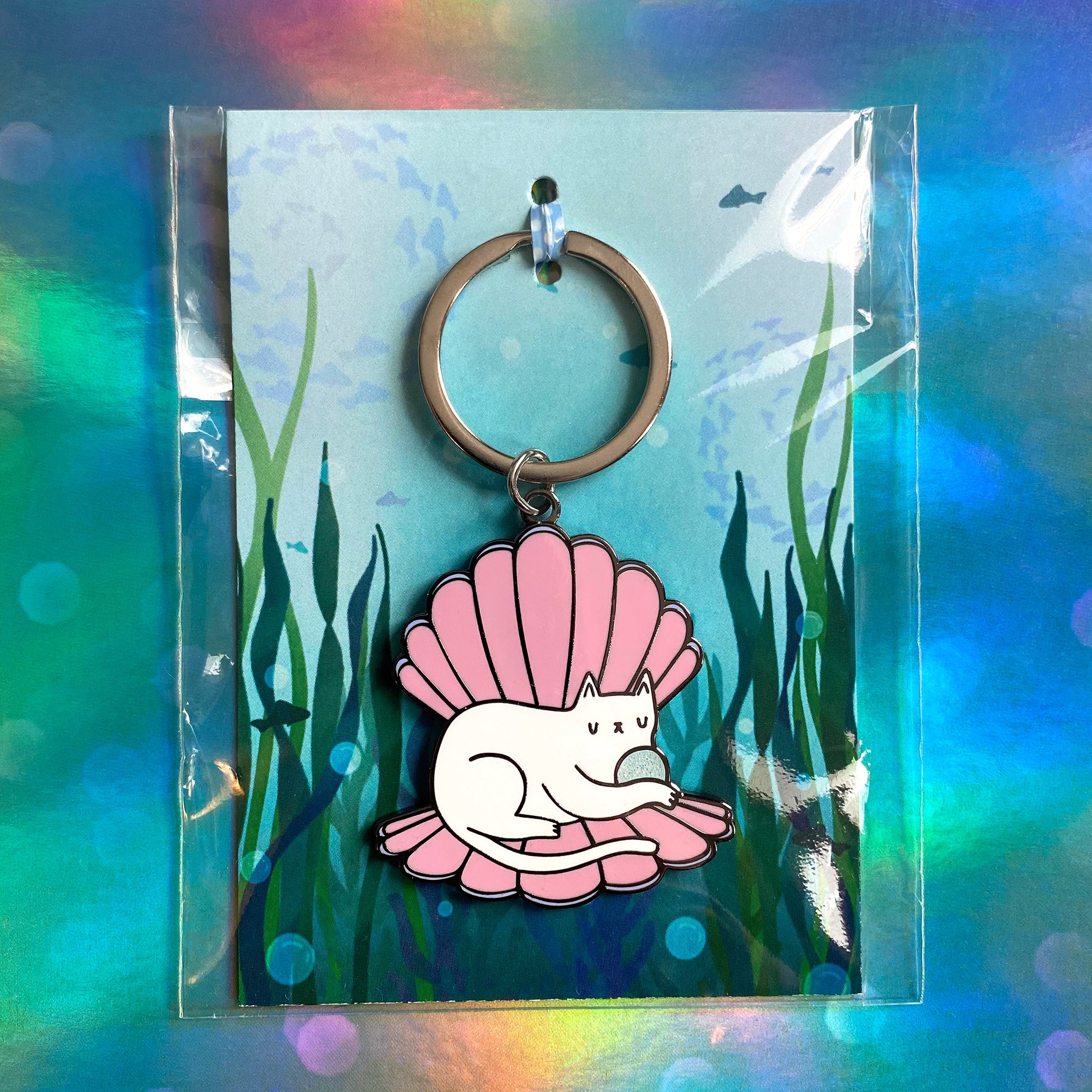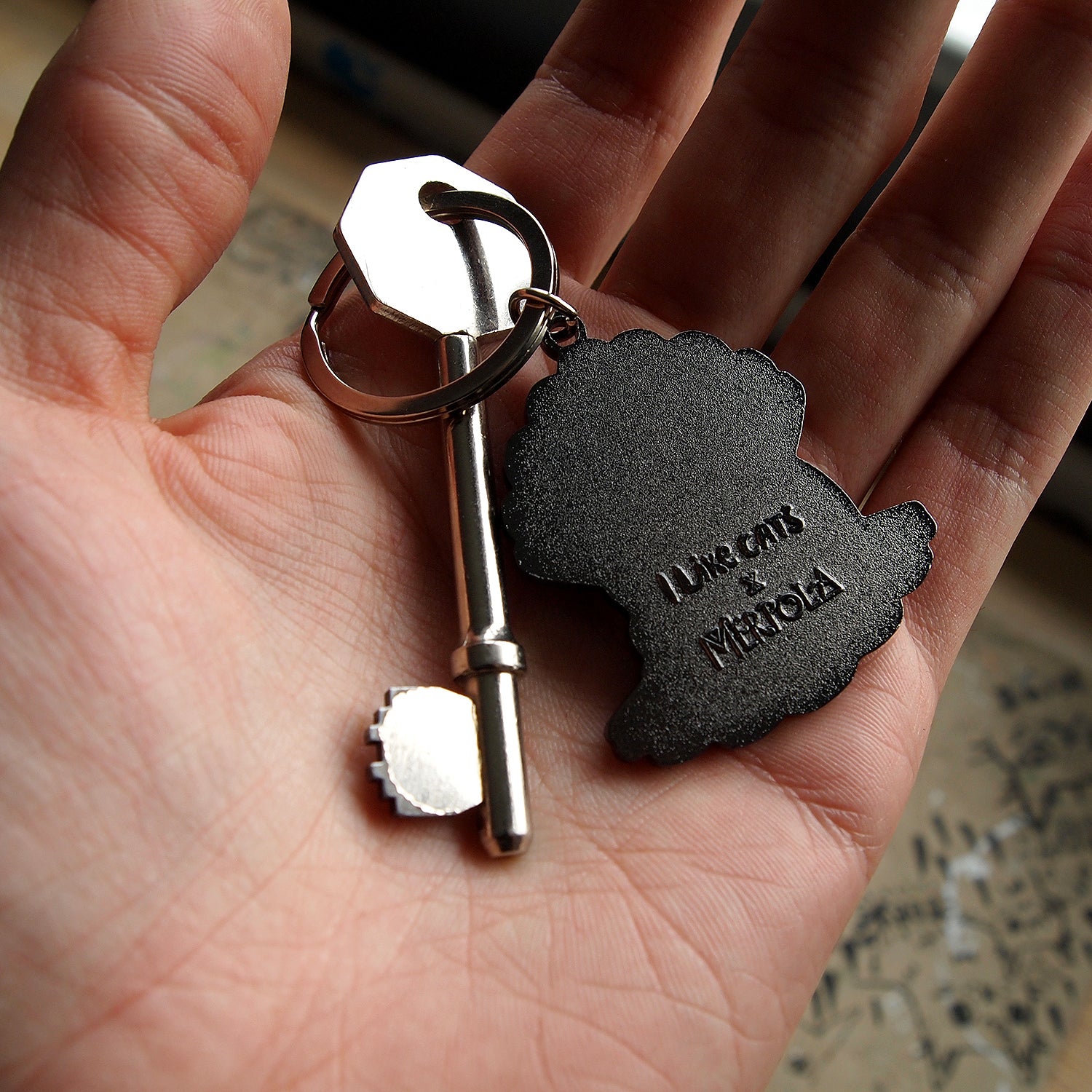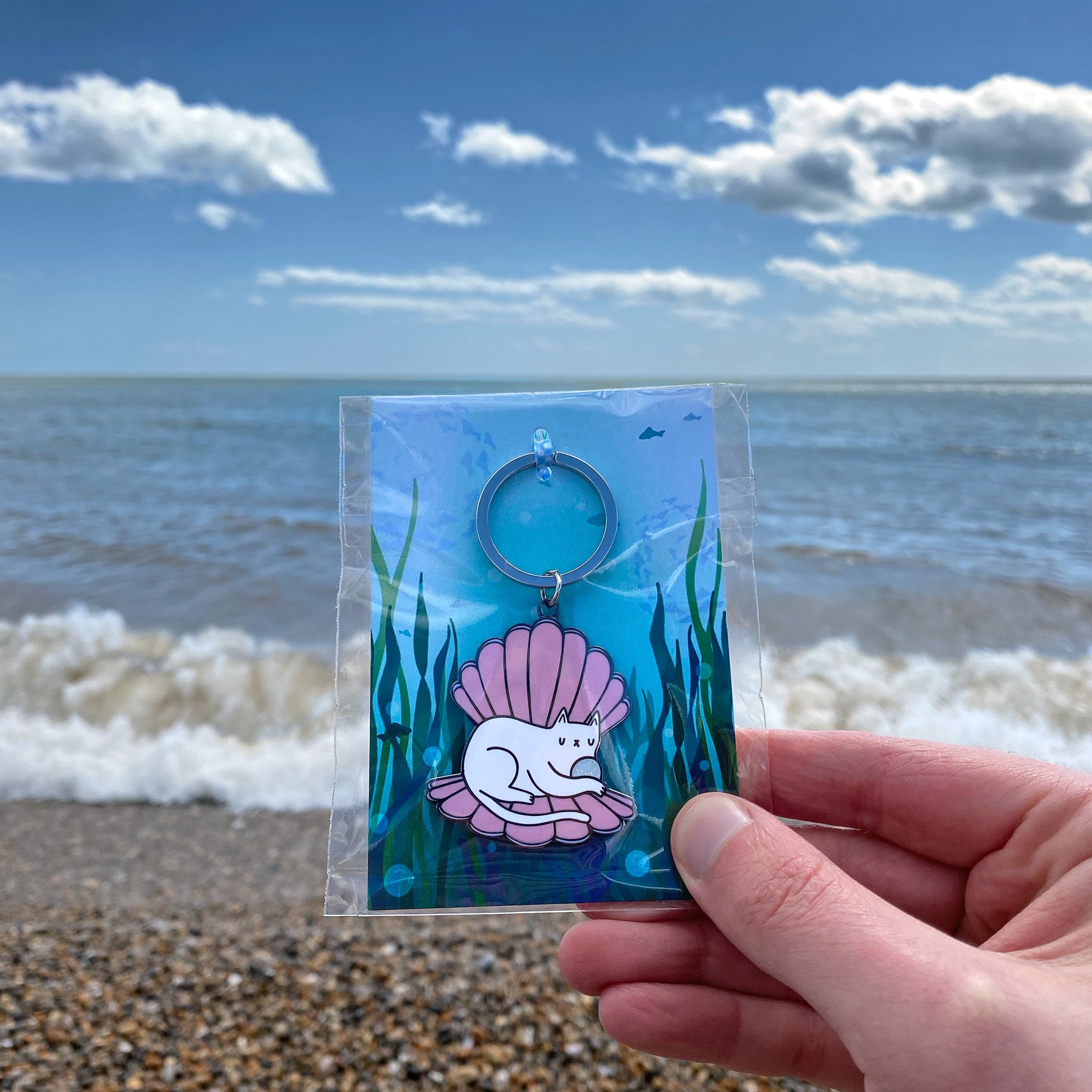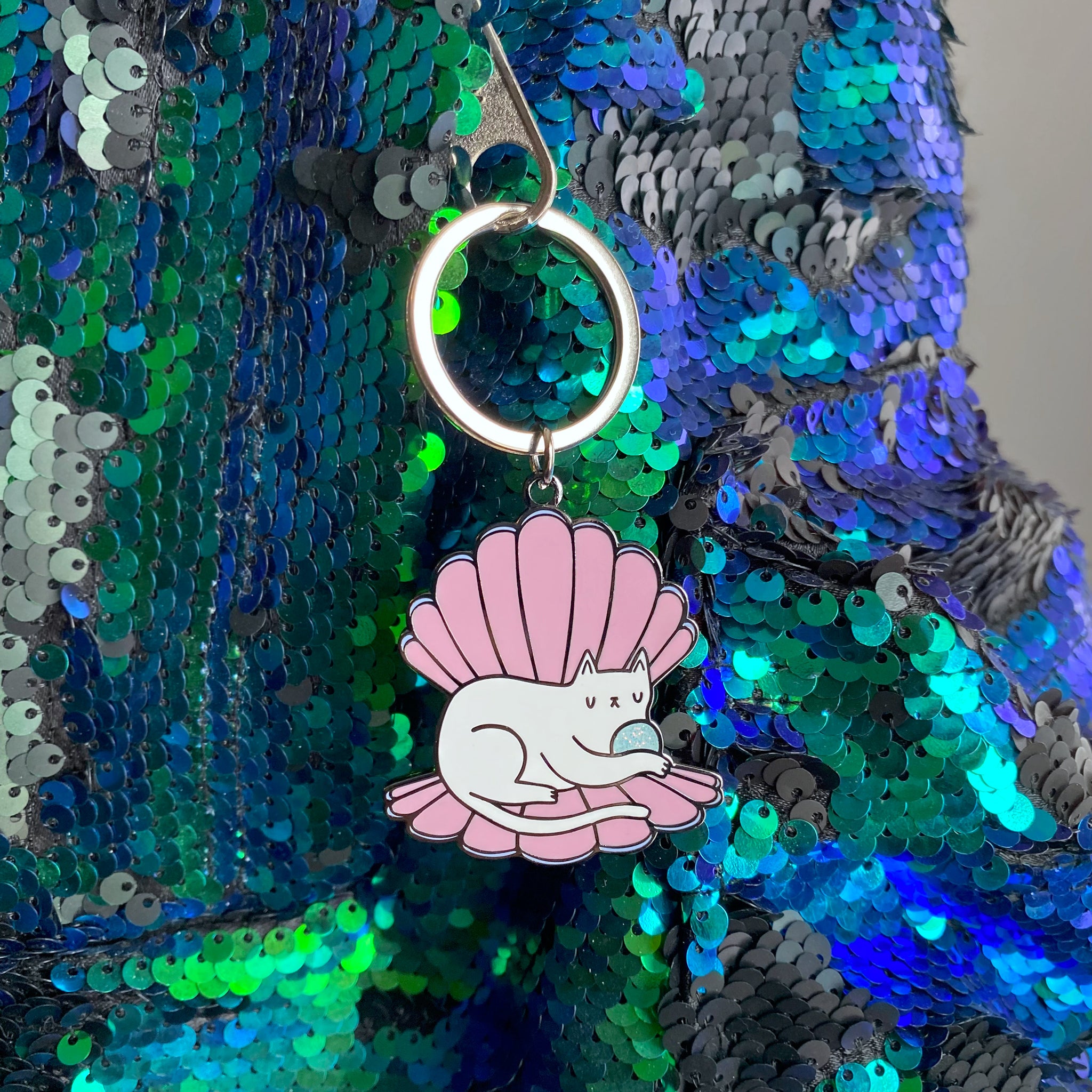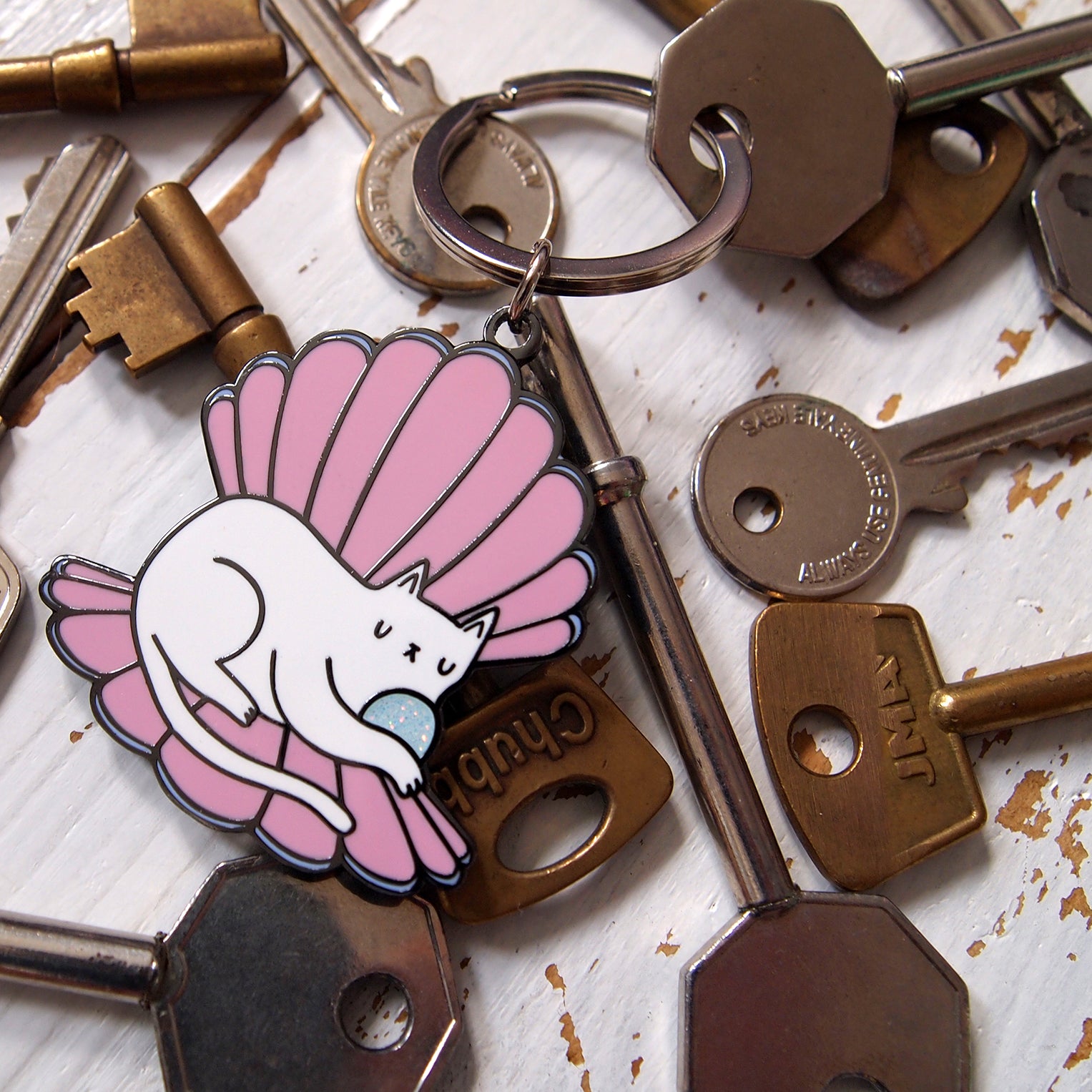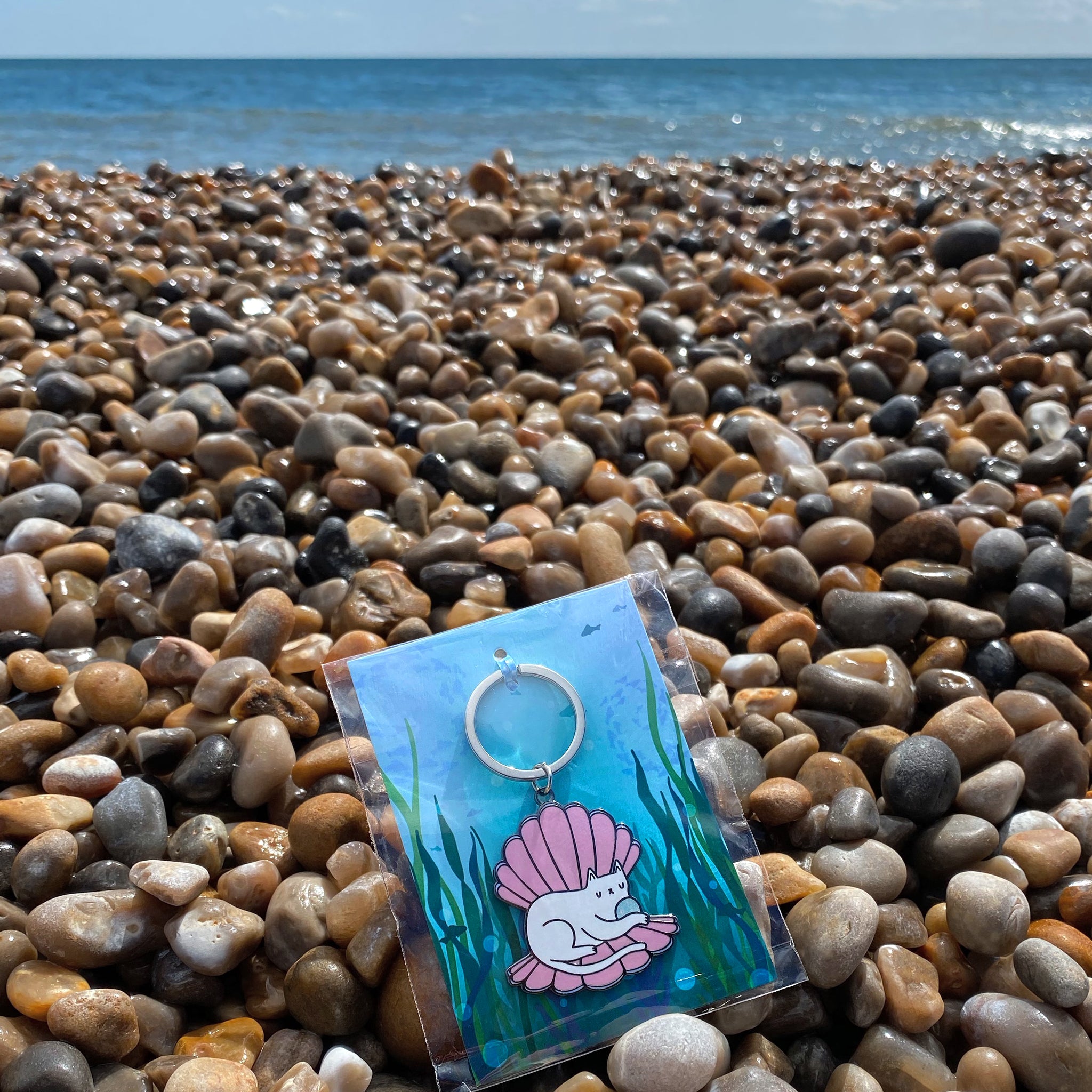 Clamshell Kitty Keyring (I Like Cats x Merpola)
That formerly-boring set of home & car keys you carry around will never be lonely again with the Clamshell Kitty to keep them company - my first ever collaboration project! Featuring a fancy pink seashell with purple accents, in which a cute white cat drawn by my very dear friend Toby 'I Like CATS' (you can find all of their things here: http://ilikeCATSshop.etsy.com) sits inside, holding onto a shimmering blue pearl, enhanced with holographic glitter.
It's a nice weighty figure, measuring 45mm in length and made with hard enamel against a black nickel base stamped with both of the Toby's logos on the back for fancy authenticity! The enamel is made with lovely soft pastel colours, perfect for those that dream of the sea and all the treasures it hides beneath the surface. The split ring doesn't just attach to & organise your keys, you could put it on your backpack, handbag or just about anything else that could use an adorable handle or decoration. It comes packaged on recyclable card (I designed the front, the other Toby did the back) with a loop to keep it securely placed, and protected with a compostable, biodegradable film sleeve. No ocean pollution on my watch!! A lot of care and thought has gone into the packaging, it would make for a really special gift.
*About I Like CATS* (the other Toby)
I like CATS was created in early 2012 by Brighton-based designer Toby Oliver Dean, inspired by childhood pets and a sincere love for cats of all shapes and sizes. I've been friends with Toby for a few years now (guess what we initially bonded over…) and getting to finally work together with them on something creative has been a huge bucket-list goal ticked off. They're amazing, go have a snoop at all their lovely things please.
All orders from Merpola are carefully packaged and lovingly sent off to you within 3 working days from my seaside studio, using recyclable/biodegradable packaging whenever possible. Nifty!
Pricing on the store starts from as low as £1.20 to UK postcodes, and is calculated automatically based on item weight & distance during the checkout. Please read my shipping information for more details, or get in touch if there's any confusion or issues - always happy to try and help. Thanks for checking this item out, you've got great taste!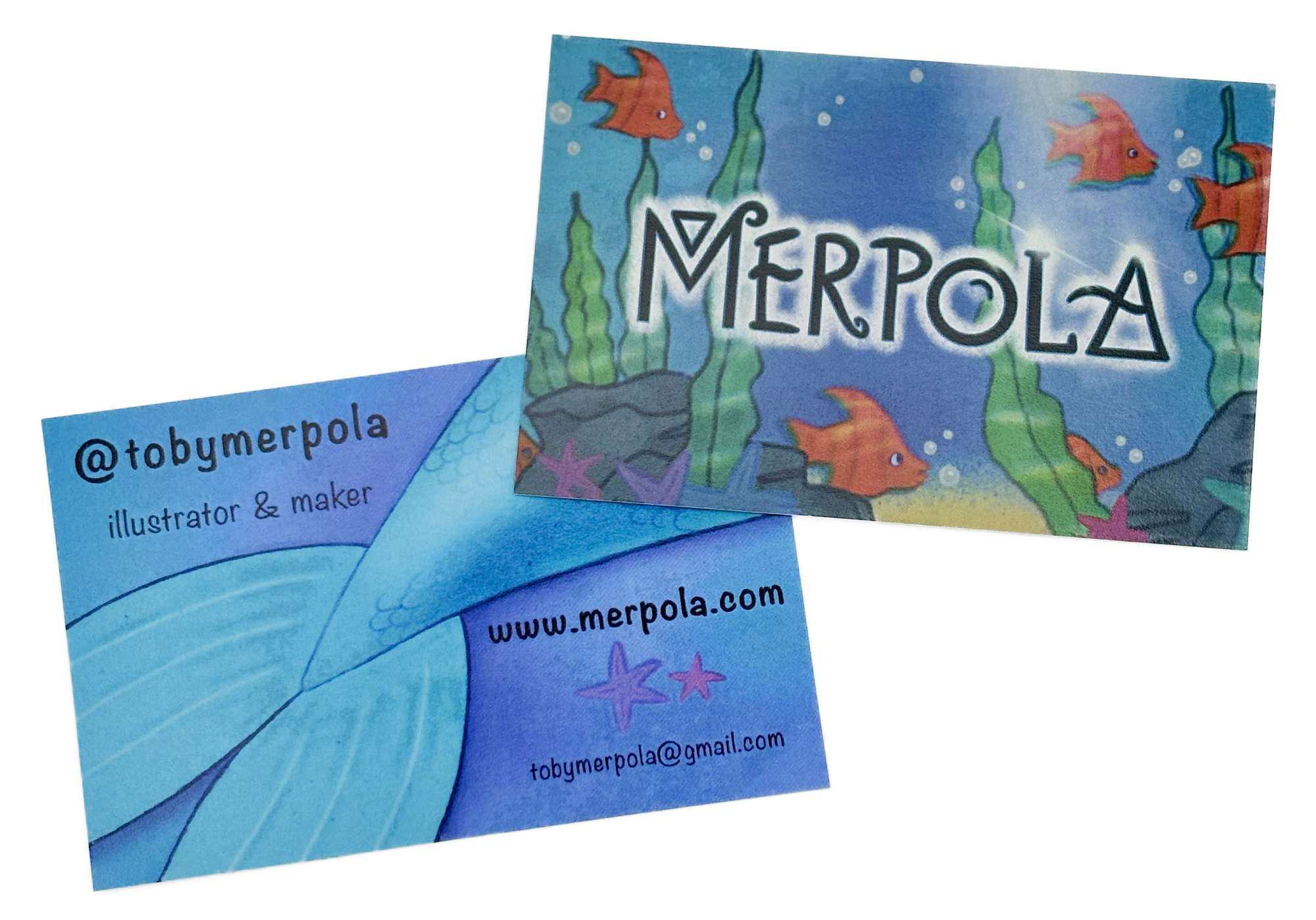 About Merpola:
Merpola is a UK based illustration and creative project by Toby (that's me, hello), making thingamabobs to delight landlocked merfolk. The aim is to celebrate the seas, raise awareness and occasionally contribute donations towards vital marine conservation work.
I usually make these items in relatively small quantities. Something out of stock? Don't panic just yet! Browse the alternative Etsy Storeand keep your fins crossed it can be found there instead :)
(also, check out the ⭐ ⭐ ⭐ ⭐ ⭐ reviews! I'm very proud of them)